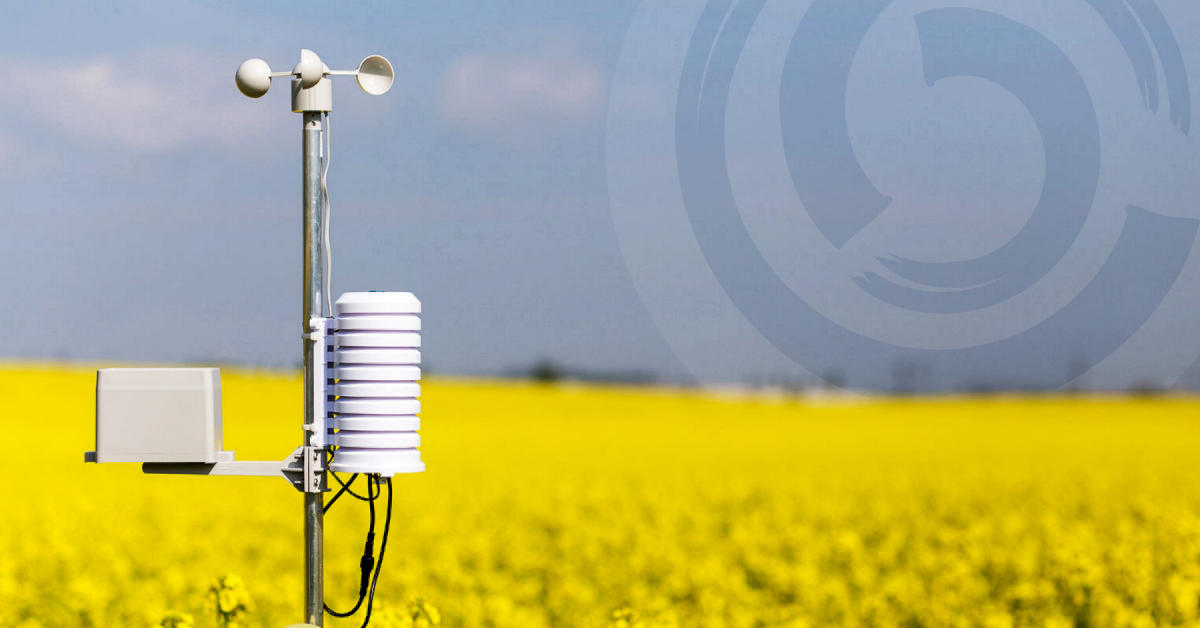 Flow Loop Optimization Enables Energy Diversification
Transitioning to cleaner biofuel
Climate change has taken on unprecedented urgency. The global oil and gas industry is leading efforts to decarbonize the energy infrastructure. For many, this means supporting the growth of deep decarbonization technologies and adopting climate-focused actions.
Refiners already are transforming agricultural products into biofuels because they burn cleaner than fossil fuels, releasing fewer pollutants and greenhouse gases (GHGs) such as carbon dioxide (CO2).
One such project involved an energy operator that was converting a traditional petroleum refinery in the United
States to a biodiesel plant. Flowserve partnered with them to implement changes needed for their new process to run efficiently. By modifying the refinery's existing Flowserve pumps, the new plant is projected to save more than $800,000 in annual electricity costs — a reduction of more than 8,900 tons of CO2 emissions.
Identifying energy savings
During the assessment phase of the project, four large
Flowserve BB5 barrel pumps were identified as requiring
significant modifications. The existing pumps were oversized
for the new biofuel process and would waste more than
40% of their annual energy consumption. They would need
to be reconfigured to perform efficiently in the new operating
conditions, reducing energy consumption and shrinking the
energy operator's carbon footprint.
The energy, procurement and construction (EPC) company
appointed by the energy operator contacted Flowserve with
a request to modify the existing BB5 pumps to meet the new
operating conditions and efficiency requirements.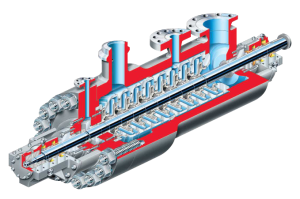 Four Flowserve BB5 barrel pumps were modified to fit the new
performance requirements of the biodiesel plant.
Leveraging proprietary analytical tools and performance data from our global installed base, our team of experienced engineers developed multiple hydraulic options that would optimize the pumps and the entire flow loop for the planned operating conditions.
After considering the efficiency, reliability and costs of the various options, the energy operator, EPC and Flowserve agreed on an execution plan.
The plant conversion timeline required that the pump modifications be turned around fairly quickly, so the four BB5 pumps were sent to our Vernon, Calif., facility, which is capable of handling all of the project's engineering, sourcing, manufacturing and testing requirements. There, each pump was modified and fully tested at the rated conditions and performance tolerances. We also added instrumentation to monitor each pump's mechanical performance and energy consumption levels.
Meaningful results
The modified pumps are expected to deliver more than 2,500 hp of savings versus using the existing, non-modified pumps. That savings is the equivalent of eliminating 8,900 tons of CO2 per year from the atmosphere — a significant reduction to the energy provider's carbon footprint.
The energy operator's commitment to the clean energy objectives of the project, together with Flowserve's commitment to provide more efficient equipment and systems, would not let them consider an alternative to investing in these modifications. This project is an example of how Flowserve is helping customers diversify their energy production mix by including renewable sources of energy, increasing efficiencies, and reducing emissions through our progressive portfolio of products and solutions.