Main Instrumentation Valves Vendor Program
As a main instrumentation and valves vendor, BBP is your single point of contact for controls, valves, and instrumentation. Within the MIVV program, our team will facilitate a total package solution for your project needs.
What does MIVV include?
Procurement

Verify Good Receipts 

Nonconformance Management 

Real-Time Project Dashboard

Insured Storage and Staged Delivery per Project Timeline

Startup and Field Support
Main Instrumentation Valves Vendor Process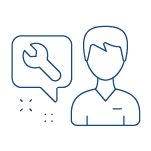 PRODUCT ARRIVAL & INSPECTION
Verify receipt of the correct quantity
Part number verification versus a customer purchase order
Verification of Instrument Tag
Mechanical check – Flange size verification, Material, body size, face to face
Visual inspection for new condition
Transmitters – calibration verification versus engineering spec sheets / If not preset, set transmitter calibration range (do not perform actual calibration) – Orifice plate – Mic orifice plates – Thermowells, RTD's and Thermocouples – Verify dimensional data versus spec sheet Documentation verification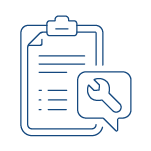 VERIFICATION PASSED?
If not?
Non-conformance resolution
Vendor RMA Process Managed
If so?
Optional Turck receptacle attachment to transmitters
Repackage of product post receipt verification
Project update reports to client
Product storage/Insured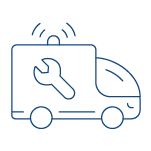 DELIVERY
Delivery of goods per client schedule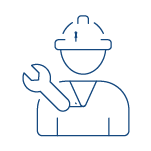 STARTUP SUPPORT
Field resolution services