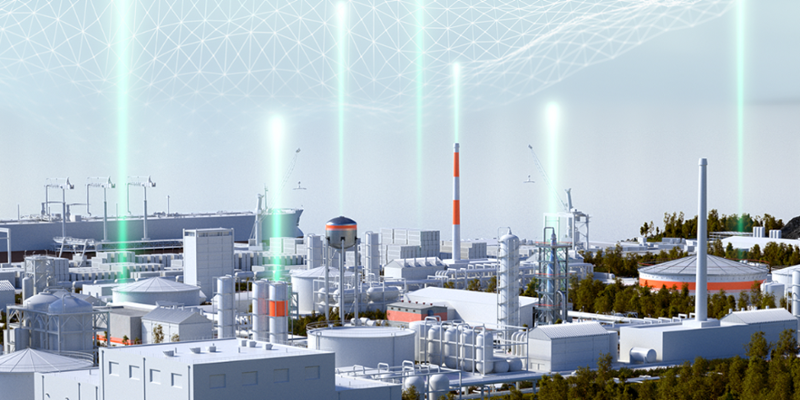 Ethernet-APL—for IIoT Applications in Process Industries
Industry 4.0 and the Industrial Internet of Things are standard in the manufacturing industry. In the process industry, on the other hand, there was previously no network standard capable of quickly transferring large amounts of data from the field level to the information level of the Industry 4.0 architecture.
With the new Ethernet Advanced Physical Layer, Ethernet-APL for short, Pepperl+Fuchs and other companies are now setting a major milestone. Ethernet-APL includes long cable lengths, explosion protection, and interoperability, enabling continuous and transparent communication across all hierarchy levels. Learn more about the pioneering technology that is paving the way for demanding IoT applications in the process industry.
Available in September: The Ethernet-APL rail field switch for DIN rail mounting, the latest FieldConnex® innovation and the first switch in process automation to connect common communication technology with Ethernet-APL.
Highlights
Detection range of up to 1,000 m: spur up to 200 m, trunk up to 1,000 m
Power supply of up to 50 field devices with up to 60 W
High transfer rates: 10 Mbit/s, full-duplex
Download approx. 100 configuration parameters in only a few seconds per field device
Intrinsic safety protection easy to apply
Simultaneous transmission of data and power along the same two-wire cable