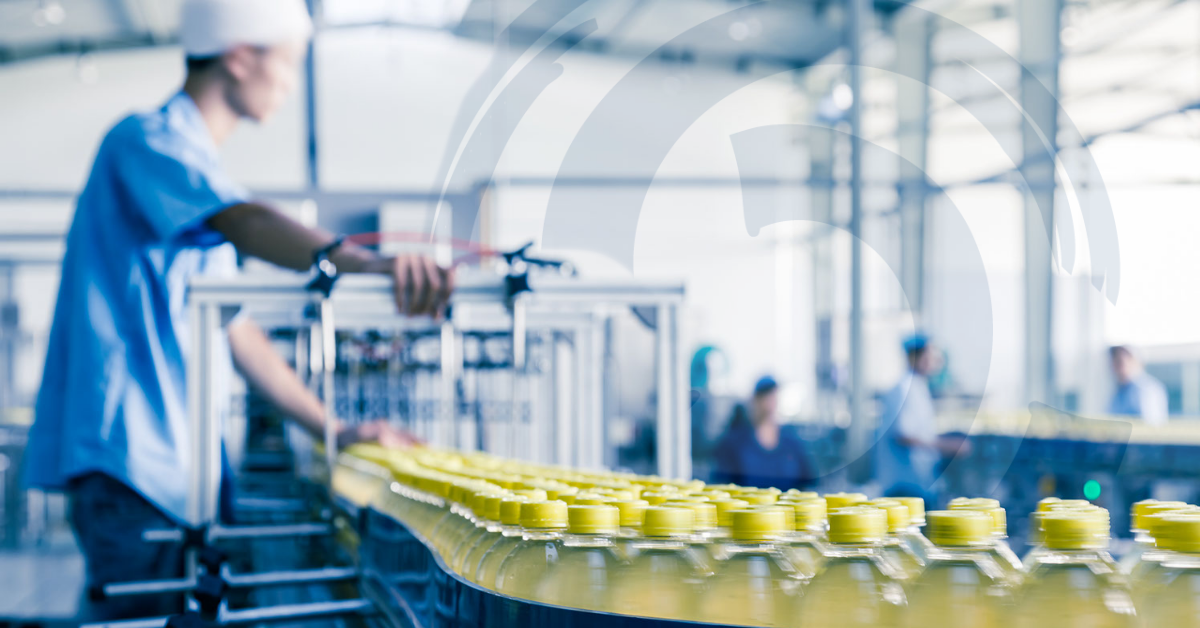 Machine Guard Monitoring in the Food Processing Industry
In the food processing industry, size reduction equipment is widely used to process foods from their original shapes and sizes into their final forms. Products such as shredded cheese, sliced and diced vegetables, potato chips, and peanut butter are manufactured using size reduction equipment. Pepperl+Fuchs offers a safety system combined of a safety monitor and magnetic field sensors for use in hazardous areas. Find out more about the system in this blog article.
Food Processing Applications
Shredding and dicing machines typically require powerful motors to provide the high energy required to cut products cleanly and uniformly. The large multiple cutting surfaces of these machines and the rotational hazards associated with the motor and drive belts pose a major hazard if a guarding panel is removed during operation. Access panel guarding provides a safe shutdown system to protect operators or maintenance personnel and is critical to preventing serious injury.
The Pepperl+Fuchs safety system is suitable for machines with multiple doors, gates or removable guards that need to be monitored. All food processing machinery with rotating blades, crushers, pulverizers, grinders, mills, for chemical mixing or makedown processes require a safety monitoring system.
Safe Machine Guard Monitoring
For machine guarding applications, Pepperl+Fuchs offers a 6-channel safety monitor KE5D2 and stainless steel magnetic field sensors 50FY41 series. Perfect for food processing machinery, this system offers a PL d safety rating with a category 3 hardware structure. The magnetic field sensors are approved for use in Class 1 Div. 1 Groups A, B, C, and D areas and can be installed in a hazardous area wired with an intrinsic safety Zener diode barrier.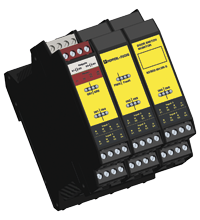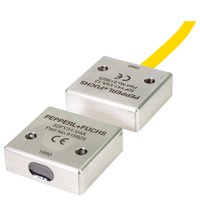 Up to six doors, gates, or protective panels are monitored on the machine with local indication of a single fault for quick troubleshooting. The safety monitor KE5D2 mounts easily on a standard DIN mounting rail and operates on 24 VAC/DC. For 120 VAC applications, the logic amplifier FYQLA1-140R-3 for use in a NEMA sealed enclosure is available.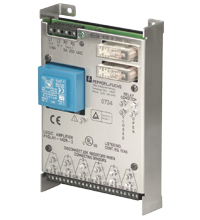 Ideal for Safe and Hygienic Operating Conditions
The safety monitors are sealed with a conformal coating of silicone resin to protect against humidity in the food processing industry. Due to the moisture and water in the plants, keeping high voltage away from control panel devices such as push buttons and selector switches makes the work environment safer.
The easily sanitized stainless steel sensors are designed to prevent bacteria from accumulating. The magnetic field sensors also withstand the hygienic cleaning solutions used to eliminate bacteria on machine surfaces.
Features for Ease of Use
The sensor/actuator pair is magnetically keyed to provide a higher level of machine safety. The sensors are internally ANDed to allow control of the safe output relays. There are no other reset inputs or unsafe monitoring outputs available. Any unused channels must be equipped with a simulator model 50FY41-SIMMOD or 22K resistors. Sensors and actuators are available as a kit that allows easy upgrade to newer sensor models.
Since the sensors are usually hidden in the machine, dual indicator LEDs for each channel facilitate troubleshooting at a glance for guard faults. This way, operators know which guard has been removed. To reset the safety monitor after a fault, the power supply to the safety monitor must be switched on and off. The magnetic field sensor turns on at 2.5 millimeters and off at 10 millimeters to prevent vibration and false tripping. The actuation distance may change with the horizontal offset between the sensor and the target.
The magnetic field sensors and the safety monitor are configured for one PNP and one NPN input per channel. Since the safety monitor can accept up to six sensors and provide one output, it also secures some inputs on a safety PLC or other type of safety system. The KE5D2 safety monitor for 24 VAC/DC or the FYQLA1 logic amplifier for 120 VAC applications must be used with the 50FY41 series magnetic field sensors.
Via Pepperl & Fuchs