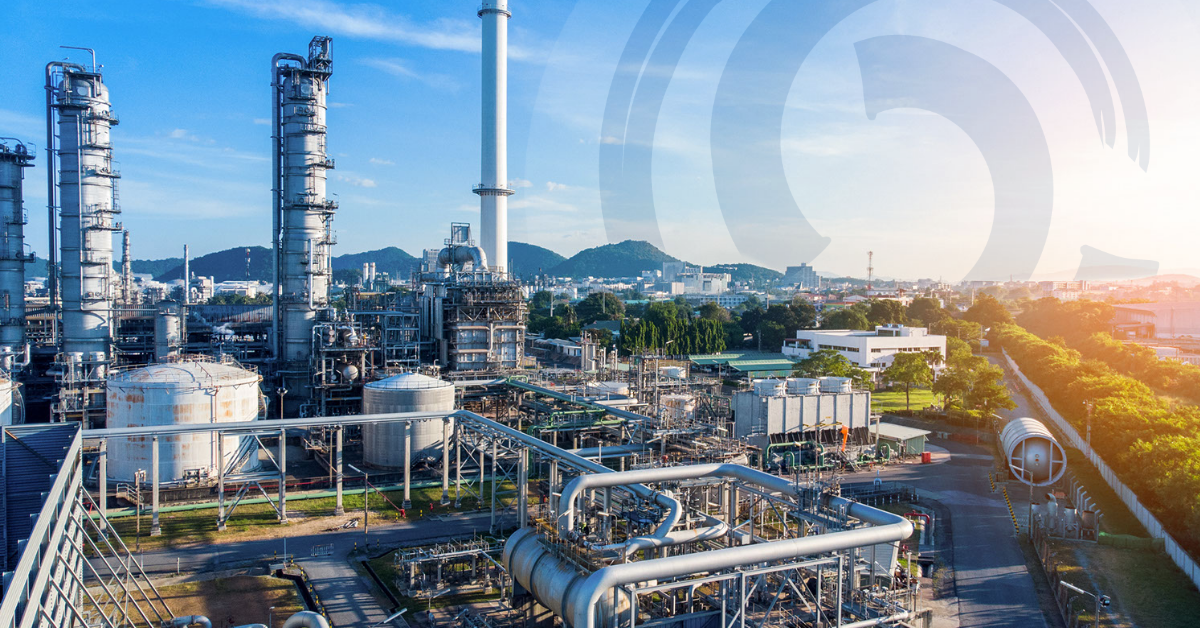 Valve Position Feedback with Dual Inductive Sensors
Valve position feedback and end position monitoring systems are used in process engineering plants to transfer information about the state of valves to the control panels and control rooms. Modern solutions operate inductively and offer a number of advantages over conventional feedback systems with mechanical contacts, which often have a limited service life. Inductive noncontact systems from Pepperl+Fuchs are suitable for almost any challenge—from indoor, outdoor, and extreme applications to use in hazardous areas and with low-power electronics. Find out in this blog article which dual inductive sensor from Pepperl+Fuchs is the optimal solution for your application.
To ensure that processes run smoothly, fittings, valves, ball valves, etc. must always be in the correct position. High reliability and long, fault-free operation are especially important for the corresponding solutions for valve position feedback. Conventional mechanical limit switch boxes reach their limits here, as they rely on electromechanical contacts located in a housing on the extended drive shaft of the valve actuator to provide feedback on the valve position. This means it is only a matter of time before dirt, corrosion, and wear leave their mark and the reliability of the feedback can no longer be guaranteed. Limit switch boxes provide some shielding, but they are not designed for complete shielding. Therefore, they cannot provide permanent protection, especially against gases, vapors, and dust in hazardous locations and demanding applications. After all, whether in the chemical process or food industry—moisture, salt, acids, alkalis, and other aggressive chemicals are everywhere.
Inductive Sensor Technology: Resistant to Aggressive Environments
The operating principle of inductive sensors is insensitive to such environmental influences. Inductive sensors are like electronic switches actuated by metallic damping elements. As soon as the actuator enters the magnetic field of the LC resonant circuit, it changes the inductance and therefore the frequency of the LC resonant circuit. The sensor electronics detect this change and generate a corresponding output signal.
Since the electronics contain no moving components, they can be housed in tightly sealed and durable enclosures. The moving damping elements are usually made of high-alloy stainless steel and are therefore completely insensitive to dirt, dust, oil, moisture, and chemical influences. Noncontact scanning ensures that the inductive sensors are permanently wear-free. This means that they can be used to implement extremely reliable and durable solutions.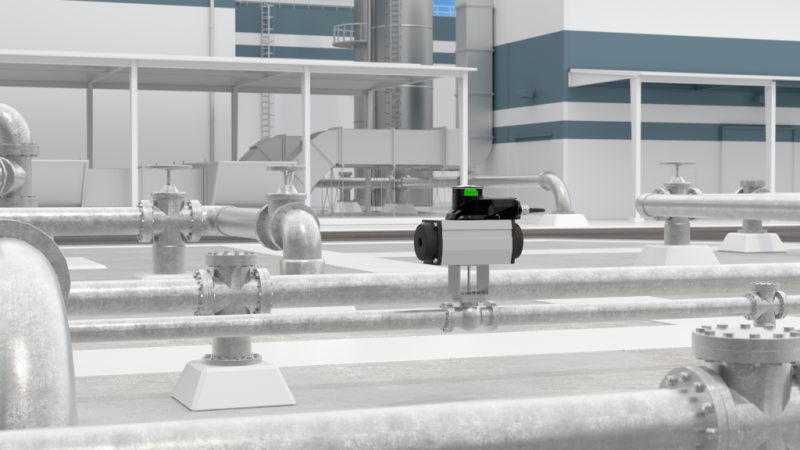 Dual inductive sensors are the ideal solution for valve position feedback: They combine two superimposed inductive sensor elements and therefore provide separate feedback for every valve position (open/closed). Depending on the valve position, either one or the other sensor output is active, ensuring maximum operational reliability. The actuator, which is mounted on the drive shaft, contains two stainless steel damping elements arranged according to the movement of the valve actuator (usually offset by 90 degrees). The principle of the dual inductive sensor, which is as simple as it is effective, significantly reduces the installation and maintenance effort compared to limit switch boxes.
Dual Inductive Sensors for Every Application
As a pioneer and inventor of the inductive proximity sensor, Pepperl+Fuchs has more than 50 years of experience in the field of inductive sensors, from which the extensive range of dual inductive sensors for valve position feedback also benefits. The three series F25/F25K, F31/F31K, and F31K2 cover all requirements in the field of valve position feedback and end position monitoring, and are characterized by their high precision and repeat accuracy.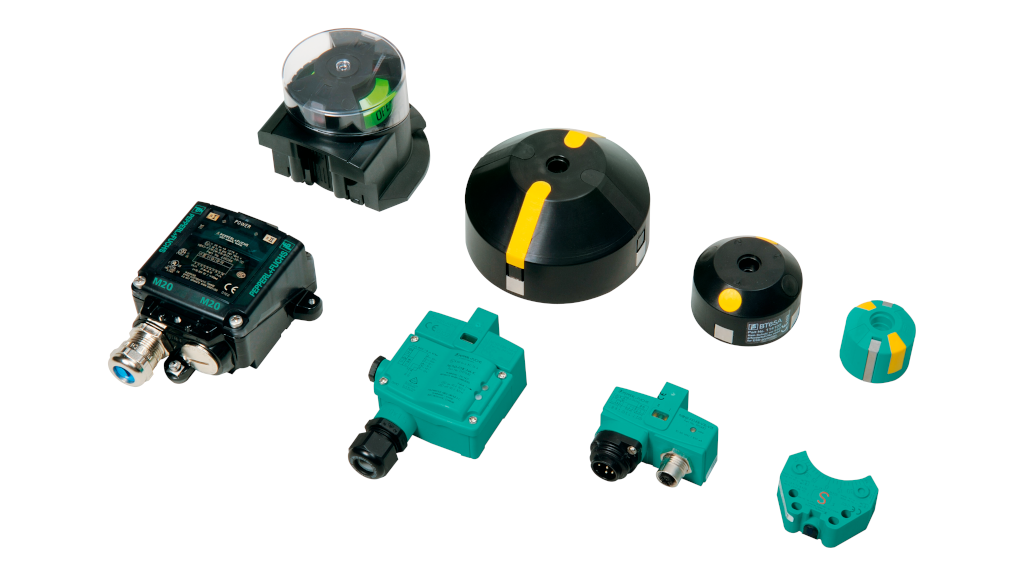 F25/F25K—For Small Valve Actuators and Manual Valves
The sensors from the F25/F25K series are particularly suitable for small valve actuators and manual valves. Due to their compact size, they can even be installed in limit switch boxes. This provides a modernized solution for users who cannot do without limit switch boxes. While 2- or 3-wire DC outputs are suitable for use in non-hazardous areas, the intrinsically safe NAMUR 2-wire electronics are used in hazardous areas. The F25 sensors feature a GF-reinforced, fully enclosed plastic housing with IP67 degree of protection and operate in a temperature range of –25 °C to +70 °C. The devices are optionally equipped with a cable connection or an M12 connector. The F25K version with terminal compartment is also new.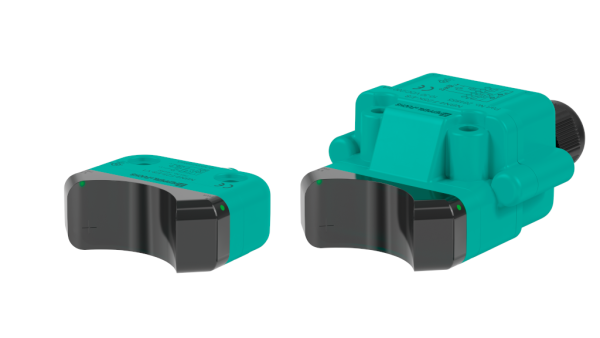 The enhanced series also includes a new actuator concept with protected actuator and clearly visible, colored OPEN/CLOSED display of the valve position. The LEDs indicate the sensor status and the power supply for each sensor circuit. A highlight is the 2-wire DC version with virtually voltage-free contact, where the residual current (current consumption in undamped state) is so low that it can be used as a 1:1 replacement for mechanical limit switches and Reed switches. These dual sensors are 100 % compatible with all commercially available control systems or control system I/O cards. This means that you can continue to use current I/O cards on which only feedback systems with mechanical contacts originally worked. So nothing stands in the way of modernization from the control side.
F31/F31K—the Standard Solution with Flexible Integration Options
The F31/F31K sensor series—the standard solution in the field of dual sensors—impresses with a wide range of mechanical connections and electronic interfaces. From 2-wire and 3-wire sensors to AC/DC sensors and devices with AS-Interface, to versions with intrinsically safe NAMUR interface for gas and dust hazardous areas and SIL 2 applications, the F31/F31K series offers the ideal solution for all standard applications. In addition to compact versions with cable or plug connection, a solution with terminal compartment and corresponding solenoid valve outputs is also available.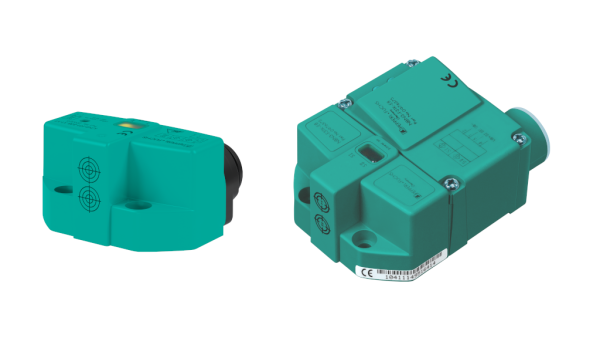 Compatible with the dual inductive sensors of the F31/F31K and F31K2 series (see below), Pepperl+Fuchs offers actuators in various sizes and designs for shaft diameters of up to 60 mm and 90 mm. The actuator's reflective signal colors make the current valve position visible from a distance, and also ensure protection against dirt and damage. The dual sensors can be easily installed on standard drives in accordance with VDE 3845 (30 x 80 mm or 30 x 130 mm) without any additional accessories.
F31K2—the Premium Solution for Especially Harsh Ambient Conditions
The dual sensors of the F31K2 series are designed for applications in extremely harsh industrial environments. The devices are uncompromisingly optimized for outdoor use: With IP66, IP67, and IP69K degree of protection and an extended temperature range of –40 °C to +75 °C, they can withstand all environmental influences such as cold, rain, sun, salt, and frequent changes in temperature. The aluminum or plastic housing and the special "housing-within-a-housing" design provide double mechanical protection, the highest possible degree of impermeability, and UV resistance.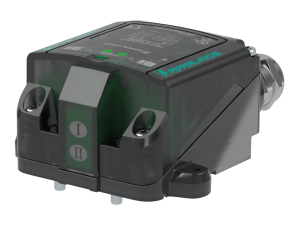 The F31K2 is a high-end solution that has all market-relevant certifications: In addition to global approvals for hazardous areas (IECEx and ATEX), certifications for the North American and Asian markets are also available. The sensor series includes versions in intrinsically safe NAMUR technology (Zone 0/Zone 20/div. 1) as well as 2- and 3-wire DC versions, optionally in Ex-ec and Ex-tc protection for use in non-intrinsically safe hazardous areas (Zone 2/Zone 22). The NAMUR sensors are also approved up to SIL 2. Low-power versions for connection to I/O cards for residual current 0 are also available as standard.
The Right Dual Inductive Sensor for Every Application
The dual inductive sensors from Pepperl+Fuchs perform reliably even under the most adverse ambient conditions, and offer a particularly long service life. Whether the F25/F25K, F31/F31K or F31K2: The sensors are available in various versions for indoor and outdoor use as well as for use in hazardous areas. So when it comes to valve position feedback, you will find the ideal solution for every task.
Via Pepperl & Fuchs