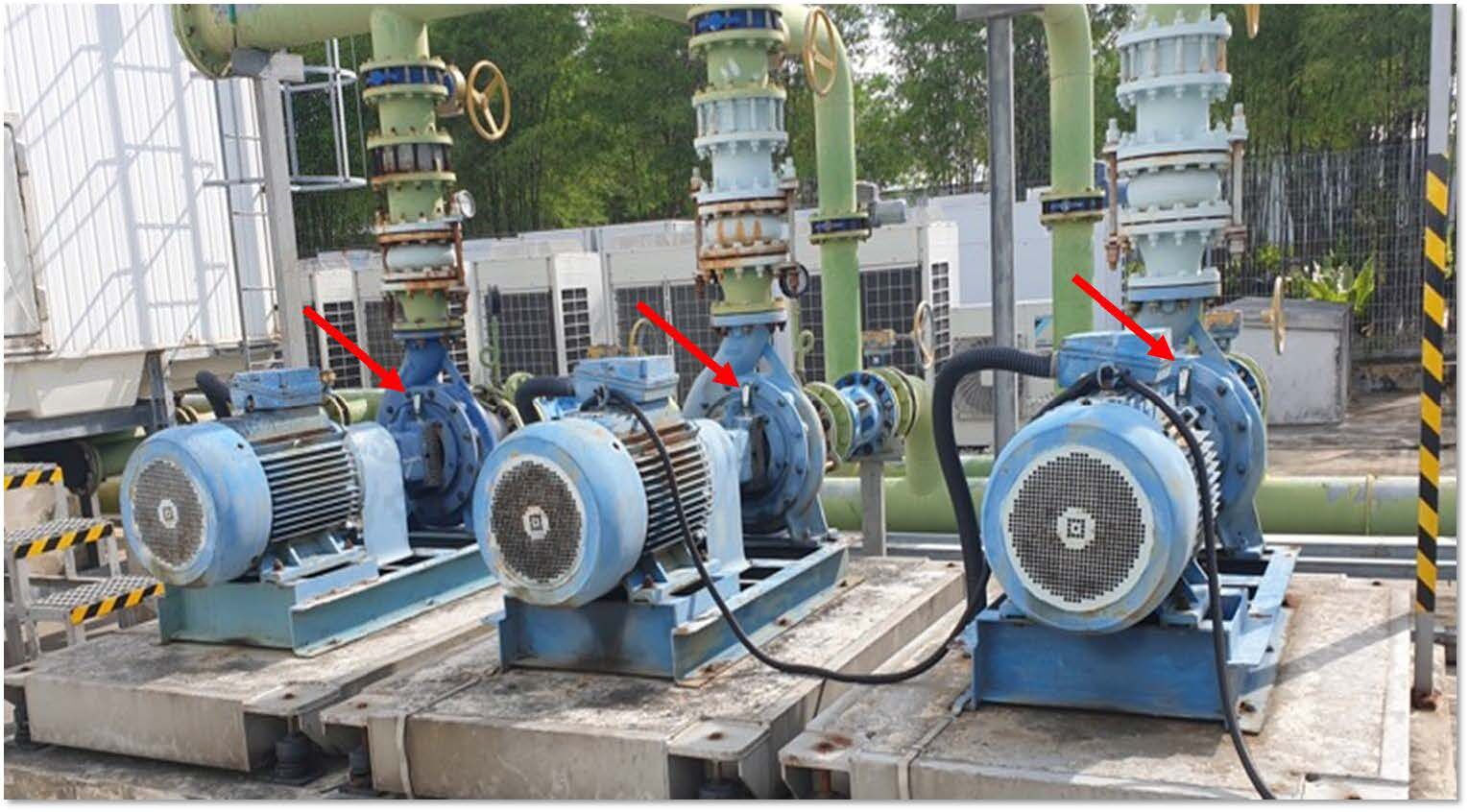 Realizing Next Normal Business Resilience with Agile Autonomous Operations
Digital transformation technologies, particularly artificial intelligence, are driving the transition of industrial automation to industrial autonomy (IA2IA) and autonomous operations. Industrial autonomy will significantly affect virtually all areas of operations, including production, planning and scheduling, engineering, field operations, and maintenance. It will guide people on the best way to accomplish a task or complete the task independently without human intervention.
Industrial autonomy will enhance human decision-making by analyzing large volumes of data for prescriptive asset management, optimizing production and supply, and offering quality suggestions. Industrial autonomy will enable companies to monitor assets centrally and, in some cases, conduct unmanned remote operations.
Presented by Tom Fiske, Principal Technology Strategist at Yokogawa, this session focused on how an organization can begin to realize industrial autonomy and autonomous operations. What can companies do today and in the future to achieve autonomous operations?
Background: Big Changes in the Process Industry
Currently, many innovations are driving digital transformations. Digital enablers include the Cloud, Big Data, industrial IoT, smart sensors, robots and drones, and the list goes on. But it is the application of advanced intelligence that is enabling digital transformation to support agile, resilient, and adaptive responses to changes. It also allows real-time self-optimization of industrial processes. Ultimately, digital transformation enables the transition from industrial automation to industrial autonomy, or "IA2IA."
What is the relationship between digital transformation, industrial autonomy, and Smart Manufacturing? Digital transformation applies to the entire enterprise, but a significant portion is focused on production and manufacturing. We refer to that portion as "Smart Manufacturing." Yokogawa believes that, for manufacturers to accomplish their Smart Manufacturing goals, industrial autonomy is the destination.
To describe the transition from industrial automation to industrial autonomy, Yokogawa developed the IA2IA maturity model. Although variants of the model have since emerged, they are all very consistent in terms of the stages leading from manual or semi-automated operations, which characterize many operations today, to fully autonomous operations, which very few have achieved thus far.
Most maturity models include six stages. In Yokogawa's model, shown in the accompanying figure, the first three stages are pre-autonomous, while the next three stages are at various autonomy levels.
In the manual stage, humans control all operations at all times. In a semi-automated operation, humans and automation systems share the workload. Typically, standard operating procedures, tracking, and reporting results are paper-based, and humans are responsible for safe operations. In an automated operation, humans are still responsible for safety even though automation systems control practically all processes. Still, connections and interactions among various disciplines such as engineering, design, production, and the supply chain are limited. That, in turn, limits productivity and real-time decision-making.

The industrial automation to industrial autonomy (IA2IA) maturity mode
At the initial level of industrial autonomy, a mixture of autonomous and automated assets with human orchestration characterize a semi-autonomous operation. The term "orchestration" means that humans oversee the entire operation. This level deploys autonomous components, but the autonomy does not apply across an entire system.
At the next level, autonomous orchestration, most assets can operate autonomously in a synchronized manner to optimize production and safety in specific modes. It brings together autonomous components that can operate as a system, but not all disciplines are integrated.
An autonomous operation is a highly idealized state that is difficult to achieve. Most organizations will not attain that level in the near term. It represents a state in which facilities can operate autonomously and integrate with multiple domains that also operate autonomously. That can be extended to the supply chain. This stage brings together multiple systems that operate as a whole—a "system of systems."
In response to the COVID-19 pandemic, many companies focused on remote operations. Some of them are looking to take remote operations to the extreme by conducting normally unattended operations. As companies reach higher levels in terms of autonomy, the performance of remote and unattended operations will improve.
The system of systems concept illustrates that autonomy extends well beyond process operations. Within a company, autonomy applies to multiple domains such as production optimization, asset performance management, asset reliability, value chain optimization, and safety. The vision for a completely autonomous plant is one that monitors customer demand, releases purchase orders for raw materials as necessary, devises production plans, and schedules production—all autonomously. Even maintenance is autonomous. If equipment needs repair, the facility will 3D print a replacement part, and a robot will perform the replacement.
An autonomous operations vision comprises multiple domains and the evolution of technologies such as process automation and robotics.
An autonomous operation applies the system of systems concept throughout the enterprise. With connectivity throughout the organization, business goals drive plant operations. This means that the process controls could consider rapidly changing customer requirements, compliance, equipment reliability, safety, profitability, and other factors.
In a system of systems, everything is interconnected in complicated ways. The systems function and operate independently but also work together to achieve a purpose that a single system could not achieve. Yokogawa sees the system of systems concept as a global trend. In the future, entire societies will operate as systems of systems.
Common goals across the industry for operations and asset management include improving safety, increasing efficiency, reducing costs, improving availability, achieving sustainability initiatives, and ensuring compliance. While a greenfield plant can readily be designed as a normally unattended facility (NUF), autonomous operations in brownfield facilities will likely be implemented in stages. There could be selective autonomy to remove people from hazardous situations, reduce staffing requirements, and improve decision-making.
In lieu of strong interest in job openings, many organizations are deploying robots and drones to conduct inspection rounds that, in the past, were the responsibilities of human operators or maintenance technicians. Alternatively, organizations are installing large numbers of sensors to replace rounds altogether. The sensors also provide improved asset management through condition monitoring and anomaly detection. Companies are also leveraging data through artificial intelligence (AI) in the Cloud or at the Edge in conjunction with the sensors. The new technologies enable a platform approach to analyze data, build models, deploy solutions, and scale quickly.
The Sushi Sensor for rotating equipment such as pumps is an early enabler of autonomous asset performance management. Condition monitoring identifies potential equipment failures that are difficult to detect through routine inspection rounds.

For predictive maintenance, the sensor operates in conjunction with Cloud-based AI. An asset health dashboard provides up-to-date information. 
Use Cases: Operations Management
As operations management progressed from manual to automated, paper-based instructions and data recording have given way to digitization, and equipment has become connected. However, silos continue, and operators share the workload with the automation system. Many organizations have achieved semi-autonomous operations with application-specific autonomous functionality. Advisory systems support decisions and actions, but operators monitor the system performance.
In organizations that have achieved autonomous orchestration, there is a mixture of autonomous systems and automated assets integrated with the Cloud or on-premise data lakes. Humans perform orchestration between functional domains; AI and digital twins guide decisions and tasks.
For practically all organizations today, fully autonomous facilities characterize a future state in which a system of systems provides complete vertical and horizontal integration of domains. That allows humans to perform innovative tasks such as designing new processes.
Use Cases: Asset Management
In the recent past, asset management relied on reactive maintenance, visual inspection, and paper-based workflows. Automated asset management, which is prevalent today, uses active knowledge capture and sharing and, primarily, condition-based maintenance. Still, there are information silos, and IT/OT convergence is limited.
Companies that have achieved semi-autonomous asset management use predictive maintenance and applications that perform self-diagnostics. Worker's roles are moving towards domain orchestration while autonomous components identify potential faults and guide maintenance tasks through augmented reality or virtual reality.
In the next level, autonomous orchestration, companies have progressed from predictive maintenance to prescriptive maintenance. Autonomous systems provide self-learning, resilience, and adaptive capabilities. All maintenance and production data come together in the enterprise data lake to enable autonomous workflows. Humans perform orchestration between functional domains.
The futuristic autonomous operations state uses self-healing assets. A system of systems provides complete vertical and horizontal integration of domains. All maintenance tasks, including 3D printing of replacement parts, are performed autonomously by robots and drones. The human workforce focuses on asset performance management.
Conclusion – The Path Forward
Tom concluded by stating that industrial autonomy is inevitable. Companies are saying that they need it sooner rather than later. Industrial autonomy enhances industrial automation by adding layers of intelligent sensing and machine cognition, anticipating and adapting to known and unforeseen circumstances, and removing the need for human intervention for some functions or activities.
Industrial autonomy will penetrate all areas of operation, including manipulating and controlling the process, manufacturing operations management, asset management, planning and scheduling, and all supply chain activities.
Autonomous building blocks are already available. Manufacturers can consult with knowledgeable third-party providers to conduct a discovery workshop, perform a readiness assessment, identify gaps and opportunities, and develop a roadmap aligned with business objectives.
Via Yokogawa