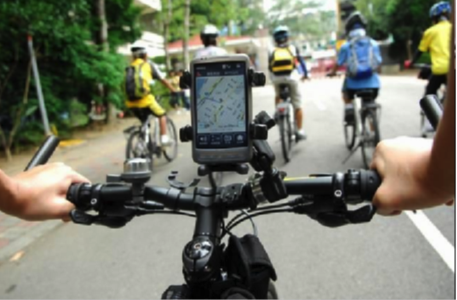 Easy-to-Use Wireless Technology
Simple, Intuitive, Adaptable & Ready When You Are – Discussing All Things Wireless
After a multiple year trial and deployment of wireless technologies in industrial plant facilities and oil fields, customers are accepting several different types of wireless technologies to enhance operations and assist
maintenance activities in the field.  Along with Internet-of-Things (IoT) movement, wireless applications have become one of the fastest growing and cost effective technologies in industrial automation. However, one of the challenges customers face is short communication technology expertise in the process facility.  For lean and cost effective operation, most of the members in a facility can only lend support to the very limited people who are able to operate.  Their core competence and expertise is to maintain the operation.  Many facilities don't have IT personnel at all, and if they do their support capabilities are very limited.  With a variety of wireless technology types deployed in their facility or field, maintaining and managing those technologies had become burden.  Easy-to-Use, or ease of use, has become one of the most important features that customers now search for in the current market place.
The Easy-to-Use feature encompasses several aspects from the applications interface on a wireless device/sensor to the management interface on the wireless network; from a single network that is able to support multiple topologies to a heterogeneous network manager that is able to support multiple wireless technologies. In general, easy-to-use must include some specific characteristics: Simplicity, Intuitive Design, Adaptability, and Plug-and-Play ability.
Simplicity
Simplicity means user friendly. It includes a user friendly interface, simple provisioning and commission; minimized number of steps, keystrokes, and tools, etc. Complex technology doesn't necessarily require complex usage or deep technological knowledge.  Technology suppliers should always understand this and continue to analyze user behavior in order to provide a simple usability experience for their customers.  One good example of this is touch screens. Touch screens are not a new technology in the computer industry; using special stylus and/or one finger has become very common.  However, it didn't gain true and widespread popularity until multiple finger zooming features were developed.  This feature is so natural for people, even kids can master it without a learning curve.
Intuitive
As a technology creator/provider, in order for your technology to be Intuitive you must "know your audience."  Creating an intuitive technology is having the capability to converge technology and art.  Designing a user interface that naturally finds you (meaning that it knows who you are), recognizes you (and your needs), and provides help (predicting assistance/tips), etc. Understanding the various personas and user experiences while designing the user interface not only from a usability point of view, but also from point of view of overall system integration is key.  This is an important step to hide the technological complexity running in the background and translate it to an intuitive interface for the user to use.  A good example of this is GPS technology.  The intuitive map interface was a crucial element in what allowed GPS to become an essential part of mobile devices.
Adaptability
By adaptability I mean technology awareness.  There is no single wireless communication technology that is suitable for all applications.  Therefore, a single mobile device needs to be embedded with multiple wireless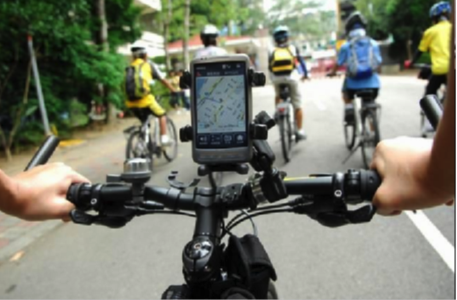 technologies but provides one single interface for the user. For example, wireless devices are moving around indoors in the office, on the plant floor, and around the outdoor playing field; a device and system that is able to adapt to its environment based on availability of signal strength, such as cellphone is key.  Each cellphone is equipped with multiple wireless location-awareness technologies that provide more accurate location information for users with or without limited user intervention while moving.
Plug-and-Play
To me Plug-and-Play means ease of installation, self-organizing, self-configuration, and more.  A consumer WiFi product is one simple example. In general, the consumer doesn't need much knowledge to buy a WiFi AP from a shop and go home to set it up. Can we design a wireless sensor network that is as easy as consumer WiFi for setup and use? Several customers will ask why industrial field networks cannot be set up as easy as WiFi, what should we tell them?
ISA100
A simplified user interface is just one aspect of being Easy-to-Use. Simplifying the wireless network to make it Easy-to-Use (manage and maintain) is a much different aspect. This largely depends on wireless protocols and the design concept. One example is the ISA100 wireless standard.  ISA100 wireless standard has some well-designed concepts based on being Easy-to-Use, and self-organizing mesh technology is one of them. The ISA100 wireless backbone design is another.  The wireless backbone can be any other networking technology including wired or wireless such as WiFi, twice pair, optical, or Ethernet, etc. depending on application needs. Even under heterogeneous networking environment, the customer has only one network manager to deal with and all of the complex network designs can be hidden behind. This design greatly increases the flexibility, adaptability, and scalability of the network that dramatically increases the simplicity and usability of the ISA100 wireless network design.
Along with wireless technology comes the flexibility and mobility of the working environment. Restrictions should be based on the application needs and/or business needs, not by technology incompatibility.  This is why supporting the IP network is such an important requirement for industrial communication.
For more information on our wireless capabilities, click here.