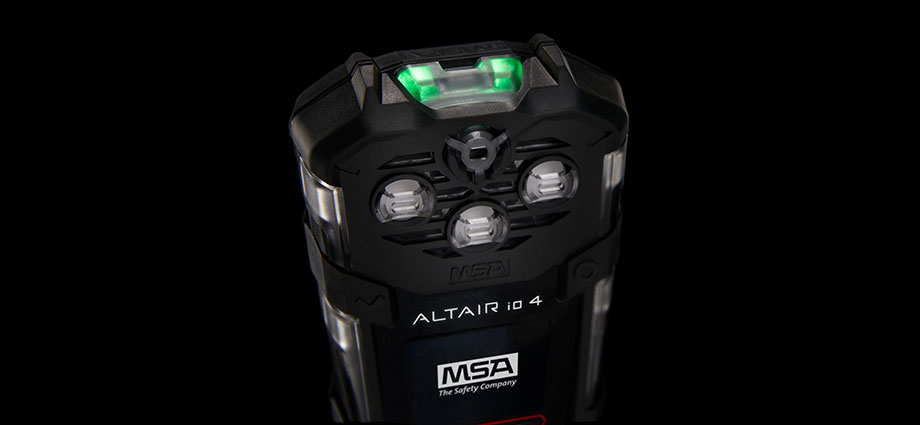 Starting a Connected Work Safety Program: 4 Tips for Choosing the Right Partner
For industrial leaders, doing more with less is nothing new. But it's never been more important than now. The inability to maximize hours in the workday can limit your ability to keep up with safety compliance, which, of course, can lead to less-than-ideal outcomes.
Time-constraints also can hurt worker safety initiatives, especially when it causes you to shift focus away from optimizing workflows and ensuring compliance across worksites.
That's where a connected work safety program comes in. Adopting this approach can help you optimize operations, decrease CAPEX expenditure, and increase worker safety.
Since your time is already short and you're likely not an expert in connectivity, here are four things to consider when enlisting the help of a connected work program partner to help you get connected and stay protected.
Will there be guidance and support now – and in the future?
Building a connected work safety program doesn't happen overnight. It takes time to learn what you don't know. It takes time to learn what works and what doesn't. And it takes time to enact changes in a that align with your safety and business priorities. The right partner won't rush you through the process. Instead, they'll let you ask lots of questions. They'll also help you understand the "why" behind the "what" of a connected workplace. So, make sure you choose a long-term partner that offers a budget-friendly solution that helps you stay on top of advances in hardware and software.
What kind of toolset is available?
Gas detection devices are necessary and valuable, but for a next-level safety program, they're simply not enough by themselves. The right partner should offer you rugged and durable detectors, as well as a connected solution that's easy to implement across all of your worksites.  Ask about their toolset. Be specific. How durable are their detectors? Is their sensor technology something you can trust and rely upon? What kind of warranty and support comes with the detectors? Will their software solution free you from having to invest in and maintain expensive hardware or software? Are the devices already capable of connecting to the Software-as-a-Service (SaaS) so they can seamlessly work together? How fast will implementation be? How soon can you expect to reap the benefits of connectivity? The right partner will have a robust yet user-friendly toolset that lets you easily access valuable data and gain actionable insight all without spending tons of time on it.
How seamless and secure is the connected solution?
"We offer seamless, secure connectivity." It's a claim you can expect to hear time and again. But don't take this crucial part of connectivity at face value. Ask your potential partner to back up the claims. Take a close look at their devices to see if they're smart-enabled. (You'll know they are if connectivity is already built in.) For example, MSA's ALTAIR io™ 4 Gas Detection Wearable comes with out-of-the-box CAT-M LTE cellular connectivity that's seamlessly built into the device and delivered through leading national networks with plans managed by MSA. In fact, MSA takes care of the network hassle, so you and your IT teams don't have to. That means our connectivity is initiated at start-up in mere seconds. Plus, connectivity to the MSA Grid software through the Safety io platform is end-to-end secured and is certified to the best-in-class ISO/IEC 27001:2013 standard for its information security management system. That means it helps protect your organization from cyber threats by protecting the integrity, availability, and confidentiality of your data.
Will it improve safety and compliance and simplify day-to-day operations?
Sometimes the best partner is the one who goes above and beyond the service solution to offer something far more valuable: peace of mind. Remember, peace of mind comes from knowing that your workers are protected and that your organization is compliant. Keep in mind, though, that today's new technologies are tomorrow's outdated ones. So, it's important to partner with someone that not only has a clear connected work vision, but also is invested in technological innovation to provide for a safe today – and a safer tomorrow.
How to Reduce Risk and Boost Productivity
At MSA, we guide safety leaders toward an adaptable, proactive, integrated safety program that helps their organizations fully realize the benefits of connected workers, connected worksites, and connected workflows.