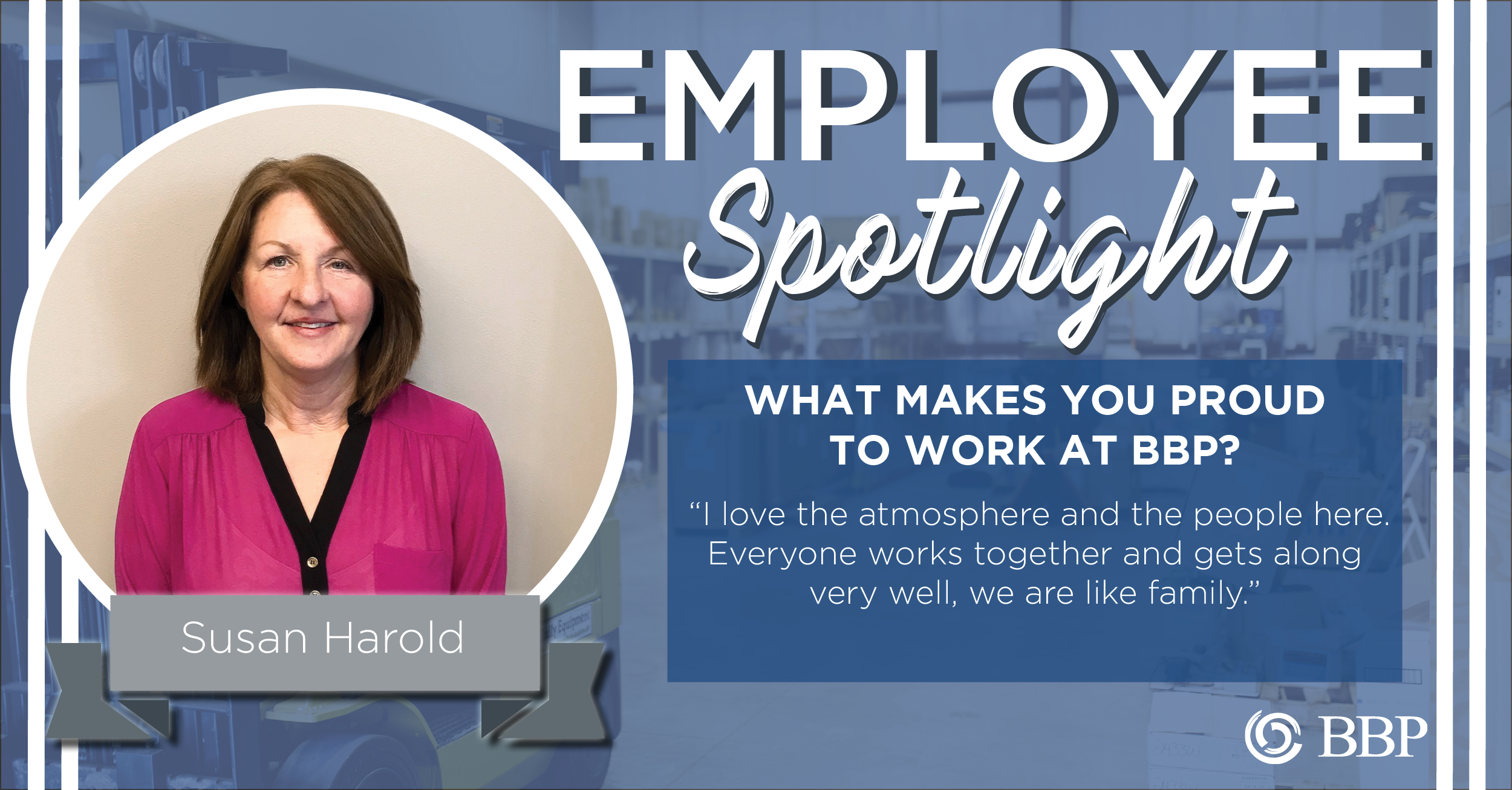 Employee Spotlight: Susan Harold
We're engineers, customer service representatives, accounting gurus, tech support superheroes, and more — but we're also real humans. In our new blog series, "Employee Spotlight," you'll meet BBP employees, learn about their background and roles, and discover what they like most about working at BBP. This week, the spotlight is on Susan Harold, an inside sales representative in Baton Rouge, Louisiana. Throughout her time at BBP, Susan has become known for her team player attitude and willingness to go the extra mile for our customers. Not to mention her famous jalapeno popper dip… Keep up the great work, Susan!
Name: Susan Harold
Title: Inside Sales
City of Residence: St. Gabriel, LA
Hometown: Baton Rouge
Family Status: Married
What is your role at BBP? I'm part of the Order Admin team – I process orders in the Instrument Dept.
How long have you been in the industry? A long time, it's not polite to ask.
What do you enjoy most about your role? Every day is different!
What makes you proud to work at BBP? I love the atmosphere and the people here. Everyone works together and gets along very well, we are like family.
What are 3 words to describe BBP? Fun, Friendly and Flexible
What is something that most people do not know about you? My family and friends call me Sissy.
What is your favorite quote? Life is like a box of chocolates, you never know what you're going to get.
Motto or Personal Mantra: If God brings you to it, he will bring you through it.
If I could do it all over again, I would: Travel more.
Which four individuals, living or dead, would you like to eat dinner with the most? My parents, my grandmother and Blake Shelton
If your life had a theme song, what would it be? "You're Gonna Miss Me When I'm Gone" by Brooks & Dunn
What type of music do you listen to? I like all music except for rap. I love listening to Roland Doucet on Saturday and Sunday mornings…..Cajun music!
What advice do you have for prospective BBP employees? This is a great place to work. Be flexible, have a good attitude and be a team player.