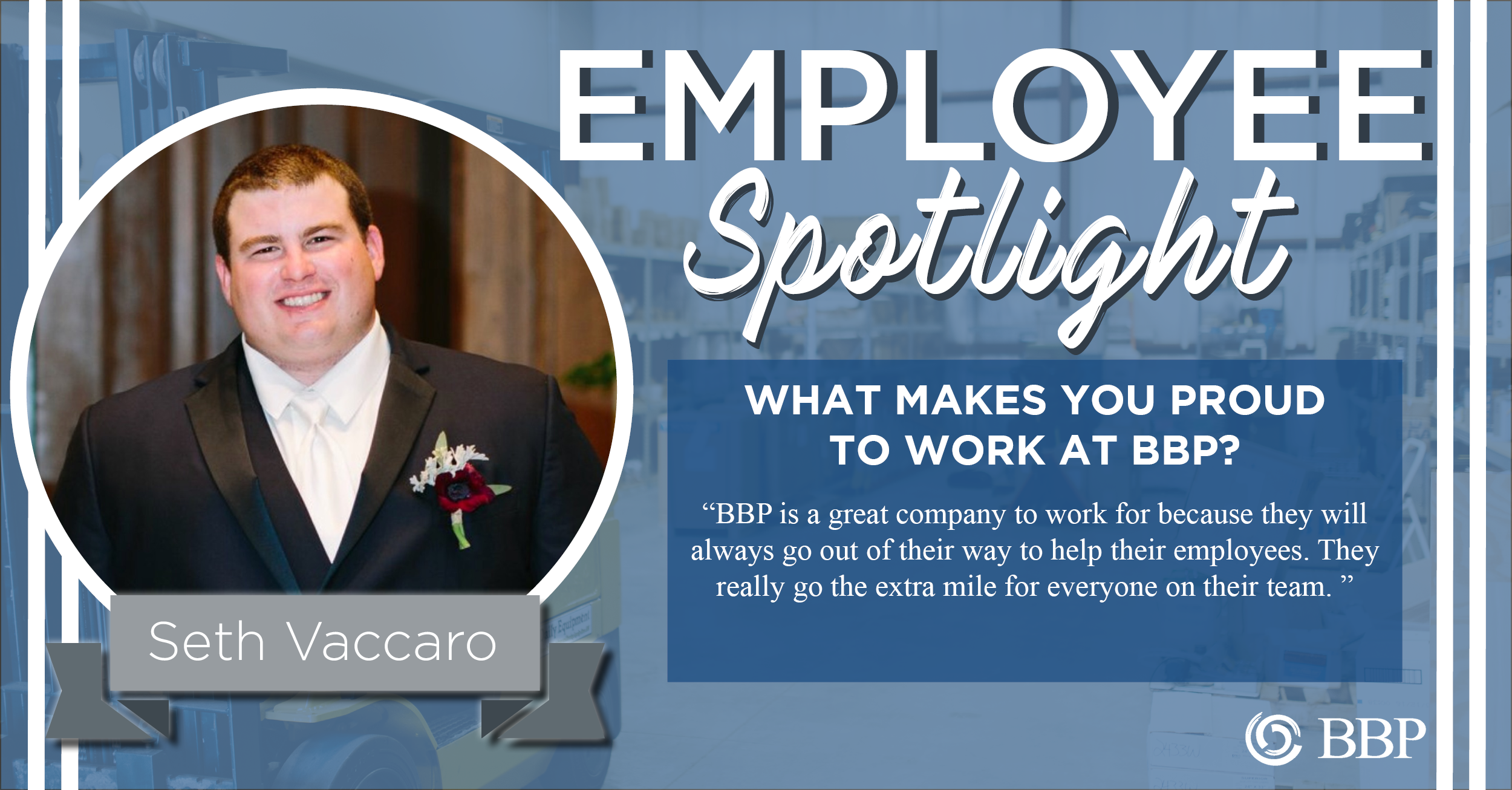 Employee Spotlight: Seth Vaccaro
We're engineers, customer service representatives, accounting gurus, tech support superheroes, and more — but we're also real humans. In our blog series, "Employee Spotlight", you'll meet BBP employees, learn about their background and roles, and discover what they like most about working at BBP. This week the spotlight is on Seth Vaccaro, a service technician in Baton Rouge. Throughout his five years with BBP, Seth has become an integral member of the team while providing superior technical service out in the field. He is always ready to go above and beyond the call of duty for a customer and does it with a smile on his face. Great job Seth and keep up the terrific work! 
Name:  Seth Vaccaro
Title: Service Tech
City of Residence: Prairieville, Louisiana
Hometown: St. Amant, Louisiana
Family Status: Married
What is your role at BBP?
As a service tech, I spend my days visiting plants to provide field service. I work on installations, repairs, and quarterly inspections. Each day brings a new request, so my days are never the same!
How long have you been in the industry?
I've been in this industry for 8 years, and with BBP for 5 years.
What do you enjoy most about your role?
The best part about my job making people happy by fixing their problems.
What makes you proud to work at BBP?
BBP is a great company to work for because they go out of their way to help their employees. They really go the extra mile for everyone on their team.
What are 3 words to describe BBP?
Professional, Friendly, Trustworthy
What is something that most people do not know about you?
I'm actually very shy.
What is your favorite quote?
"What doesn't kill you makes you stronger."
Motto or Personal Mantra:
"Fake it 'til you make it."
If I could do it all over again, I would:
I would have started working at BBP earlier!
Which four individuals, living or dead, would you like to eat dinner with the most?
Both of my grandmothers, President Trump, and my paw paw
If your life had a theme song, what would it be? 
On the Road Again – Willie Nelson
Well what type of music do you listen to?
I listen to all kinds of music, or whatever is on the radio.
What advice do you have for prospective BBP employees?
Work hard, be honest and have fun!