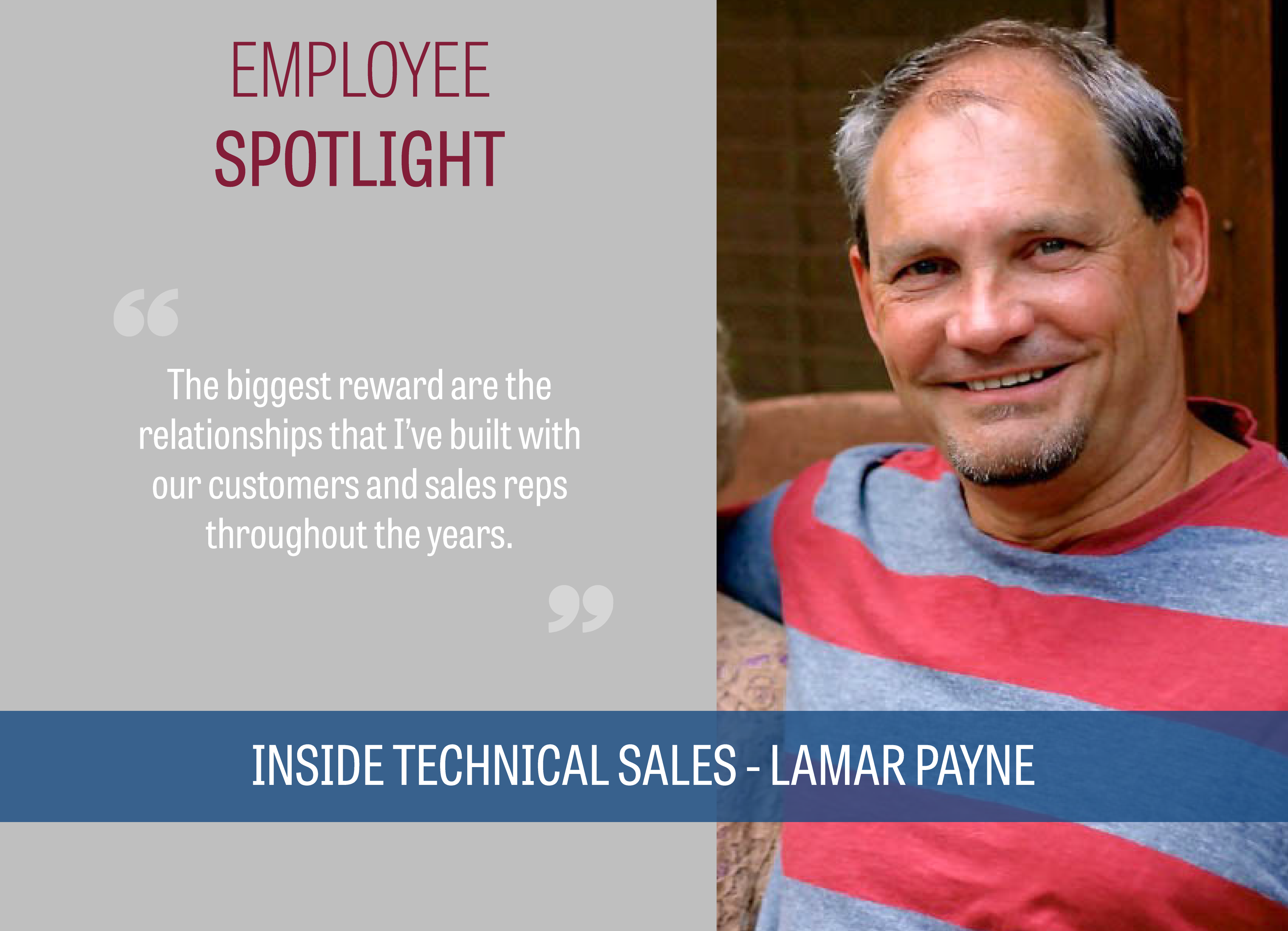 Employee Spotlight: Lamar Payne
We're engineers, customer service representatives, accounting gurus, tech support superheroes, and more — but we're also real humans. In our new blog series, "Employee Spotlight", you'll meet BBP employees, learn about their background and roles, and discover what they like most about working at BBP.
Today, we are thrilled to introduce Lamar Payne, Inside Technical Sales at our Newnan, Georgia location. We have asked him a few questions to provide an insider's look as to what makes Lamar tick. Enjoy!
Employee Spotlight: Lamar Payne
Title: Inside Technical Sales
Location: Newnan, Georgia
Where are you from? I'm a Newnanite.
What is your role at BBP? I'm in Inside Technical Sales for our Newnan, Georgia office. In my role, I provide sales support to our customers and outside sales managers.
How long have you worked at BBP? 25 years
What do you like most about your job?  Hands down, the people. The biggest reward are the relationships that I've built with our customers and sales reps throughout the years.
What is something that most people do not know about you?
I'm an actor and I've done some professional acting as well as with regional and local community theaters.  I also had a small part in a movie called Resting Place many, many years ago.
Do you have a favorite play?
To Kill A Mockingbird
What is your favorite quote from this play?
"Atticus, he was real nice." "Most people are, Scout, when you finally see them."
If you could learn something really well, what would it be?
The Italian language
What do you like to do in your spare time?
I spend a lot of time with my nieces and nephews.  On any given weekend, I'm watching them play sports whether it's at the baseball field or cheering on my niece or nephew at gymnastics.
You mentioned sports. Do you enjoy watching sports?
Oh yeah, I'm a huge Duke fan. GO DUKE! I enjoy watching the Braves and Auburn football, as well.
What advice do you have for prospective BBP employees?
Work hard and be prepared for what may come your way that day.  You just never know!
Want to work here? We understand. Apply here today!