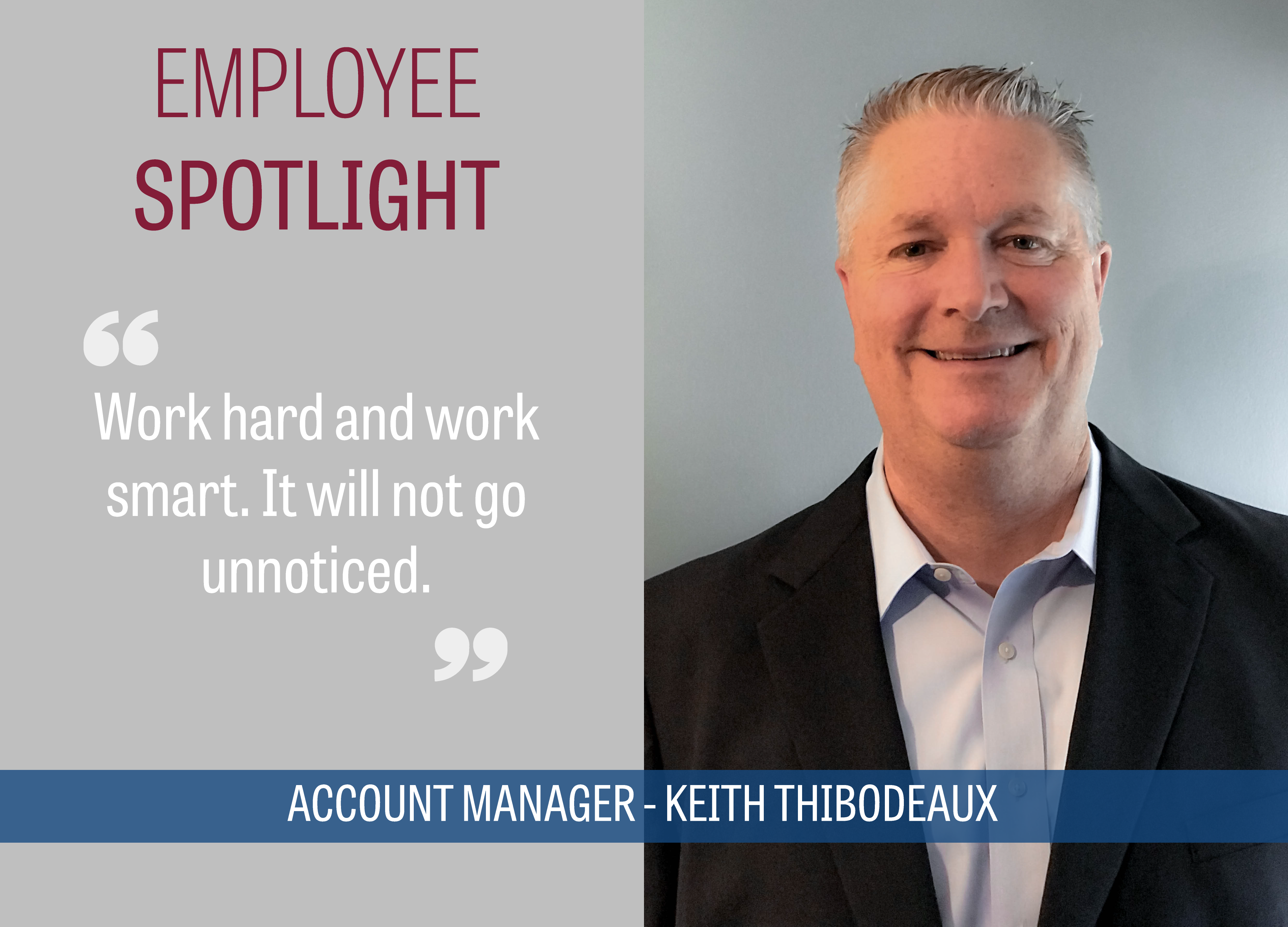 Employee Spotlight: Keith Thibodeaux
We're engineers, customer service representatives, accounting gurus, tech support superheroes, and more — but we're also real humans. In our new blog series, "Employee Spotlight", you'll meet BBP employees, learn about their background and roles, and discover what they like most about working at BBP. Keith has been a wonderful addition to BBP.  He is a hard worker and goes above and beyond what is expected of him.  Keith's positive nature is contagious and it shows in his work ethic. In today's Employee Spotlight, we were pleasantly surprised to discover a lot about Keith, including why he loves working at BBP, his personal mantra, his love for rock and roll, and more. Keep reading to learn more:
Name:  Keith Thibodeaux
Title: Account Manager
City of Residence:  Lafayette, Louisiana
Hometown:  Morgan City, Louisiana
Family Status: I've been married for 34 years.  I have 3 children and 1 grandson.
What is your role at BBP?
I'm an Account Manager for BBP. I've been with the company for 7 months.
How long have you been in the industry?
Since 1980.
What do you enjoy most about your role?
Every day is a little different and that makes my work enjoyable. I enjoy taking care of the customer no matter what.  If I do that, all other things fall into place.
What makes you proud to work at BBP?
Teamwork. From working with other departments, I feel like we are all motivated and all want the same thing: to provide superior customer support and tailored solutions for our customers.
What are 3 words to describe BBP?
Integrity, Teamwork, and Family.
What is something that most people do not know about you?
Most do not know that I enjoy running and completed the Marine Corps Marathon a couple years back. It was not easy but so worth it.
What is your favorite quote?
"It cost nothing to think bigger than you are, BUT cost a fortune to think less of yourself."
Motto or Personal Mantra: 
My daily motto is to treat people with kindness and be a better version of yourself every day.
If I could do it all over again, I would:
If I could go back, I would have taken school more seriously and studied more.
Which four individuals, living or dead, would you like to eat dinner with the most?
My Parents, Billy Graham, Donald Trump and Clint Eastwood.
If your life had a theme song, what would it be?
I honestly have no clue. I love all types of music.
Music – what's your favorite genre?
Old rock and roll. I also like to listen to talk radio.
Do you have a favorite show that you to listen to?
Yes, I enjoy listening to Rush Limbaugh.
What advice do you have for prospective BBP employees?
My advice for prospective BBP employees is to work hard and work smart.  It will not go unnoticed.