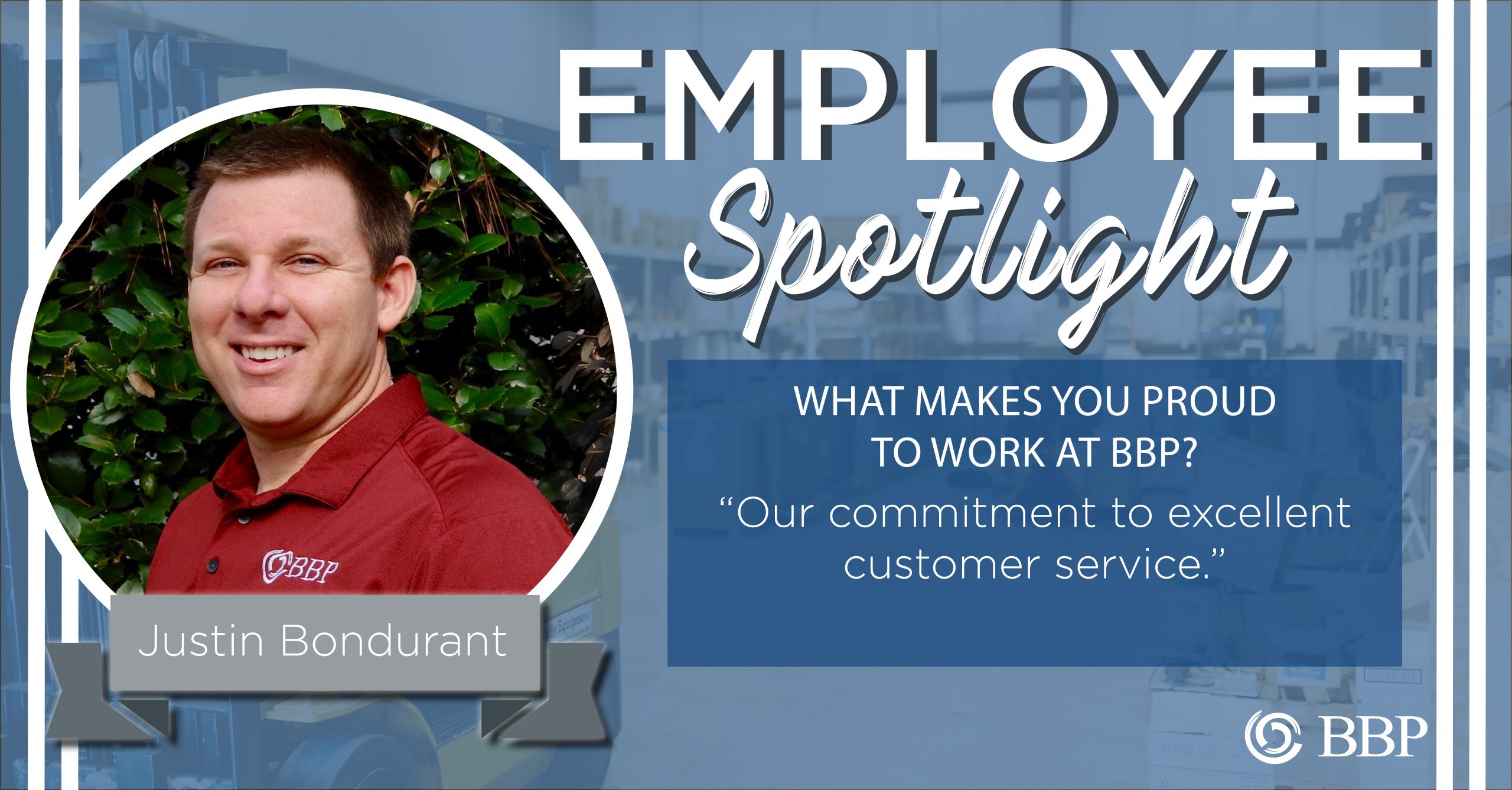 Employee Spotlight: Justin Bondurant
We're engineers, customer service representatives, accounting gurus, tech support superheroes, and more — but we're also real humans. In our new blog series, "Employee Spotlight," you'll meet BBP employees, learn about their background and roles, and discover what they like most about working at BBP. This month's employee spotlight is Justin Bondurant, an account manager out of Youngsville, NC. With ten years of industrial sales experience, Justin has become an essential member to our outside sales team! Justin enjoys interacting with new and existing customers and providing helpful solutions – keep up the great work Justin!
Title: Account Manager
City of Residence: Youngsville, NC
Hometown: Henderson, NC
Family Status: Married – Wife: Kelly & Son: Evan
What is your role at BBP? To grow our business with new and existing customers by solving problems and providing excellent customer service.
How long have you been in the industry? 2 years @ BBP, 10 years in Industrial Sales
What do you enjoy most about your role? Interacting with customers and sharing in the satisfaction when we provide solutions to their problems.
What makes you proud to work at BBP? Our commitment to excellent customer service
What are 3 words to describe BBP? Responsive, Leading, Growth
What is something that most people do not know about you? I collect Vintage Baseball Cards
What is your favorite quote? "Confidence is silent. Insecurities are loud."
Motto or Personal Mantra: Treat everyone with respect regardless if they can help you or not
If I could do it all over again, I would: Buy stock in Apple early on
Which four individuals, living or dead, would you like to eat dinner with the most? Arnold Palmer, Mickey Mantle, Dean Smith, Robert Plant
If your life had a theme song, what would it be? Simple Man – By: Lynyrd Skynyrd
Well what type of music do you listen to? A good mixture of Classic Rock and Oldies
What advice do you have for prospective BBP employees? Have a strong focus on relationships and don't let the smaller details overwhelm you. Know that there will be a learning curve even if you've been in the industry for a while. Trust the process.