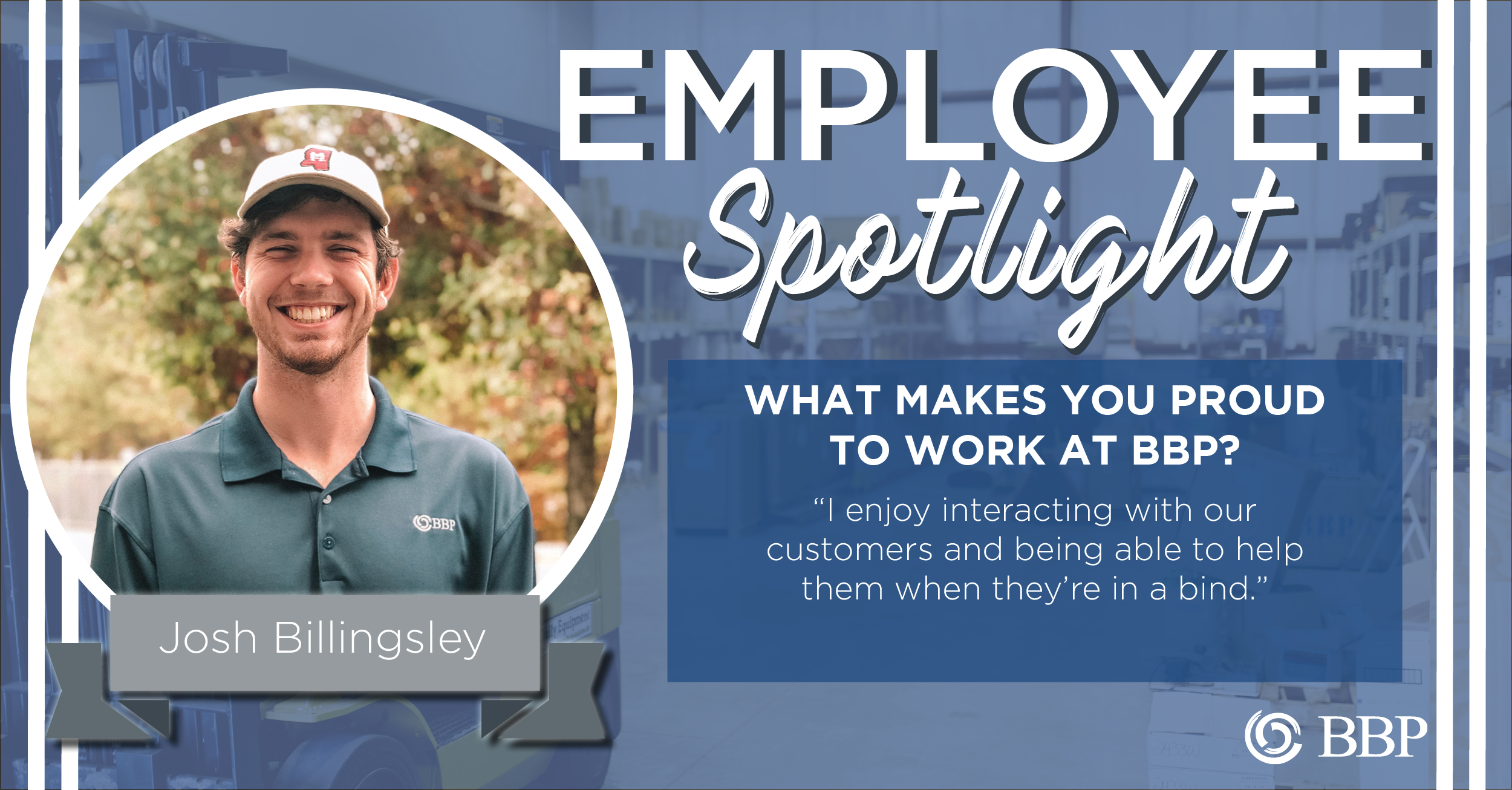 Employee Spotlight: Josh Billingsley
We're engineers, customer service representatives, accounting gurus, tech support superheroes, and more — but we're also real humans. In our blog series, "Employee Spotlight", you'll meet BBP employees, learn about their background and roles, and discover what they like most about working at BBP. This week the spotlight is on Josh Billingsley, who has been a wonderful addition to the Valve Automation team. Josh has been a positive influence with the customers he serves and continues to make a difference in their lives. We look forward to his future endeavors here at BBP.
Name:  Josh Billingsley
Title: Application Engineer
City of Residence: Hoover, AL
Hometown: Nesbit, MS
What is your role at BBP? As an Application Engineer for Valve Automation, my responsibilities include, but are not limited to, quotes, orders and customer service. On a daily basis, I work with the sales team and product specialists to deliver quality solutions to our customers.
How long have you been in the industry? 5 months
What do you enjoy most about your role? I enjoy interacting with customers and being able to help them when they're in a bind.
What makes you proud to work at BBP? I love the people that I work with. (Especially "Eggroll")
What are 3 words to describe BBP? Very Good People
What is something that most people do not know about you? I'm not superstitious but I am a little stitious.
What is your favorite quote? "There's an old saying in Tennessee—I know it's in Texas, probably in Tennessee—that says, 'Fool me once, shame on…shame on you. Fool me — you can't get fooled again.'" – George W. Bush; 2002
Motto or Personal Mantra: Don't sweat the petty stuff and don't pet the sweaty stuff.
If I could do it all over again, I would: I would have kept my motorcycles instead of selling them.
Which four individuals, living or dead, would you like to eat dinner with the most? Dinner with any four of my friends is the best dinner.
If your life had a theme song, what would it be? Winning Streak – Shaboozy
What type of music do you listen to? I've been on kind of a weird kick lately where I listen to a combination of George Jones, Run the Jewels, Houndmouth and Eagles of Death Metal.
What advice do you have for prospective BBP employees? I would say pay attention to details and stay organized on a day to day basis. Everything else will fall into place.