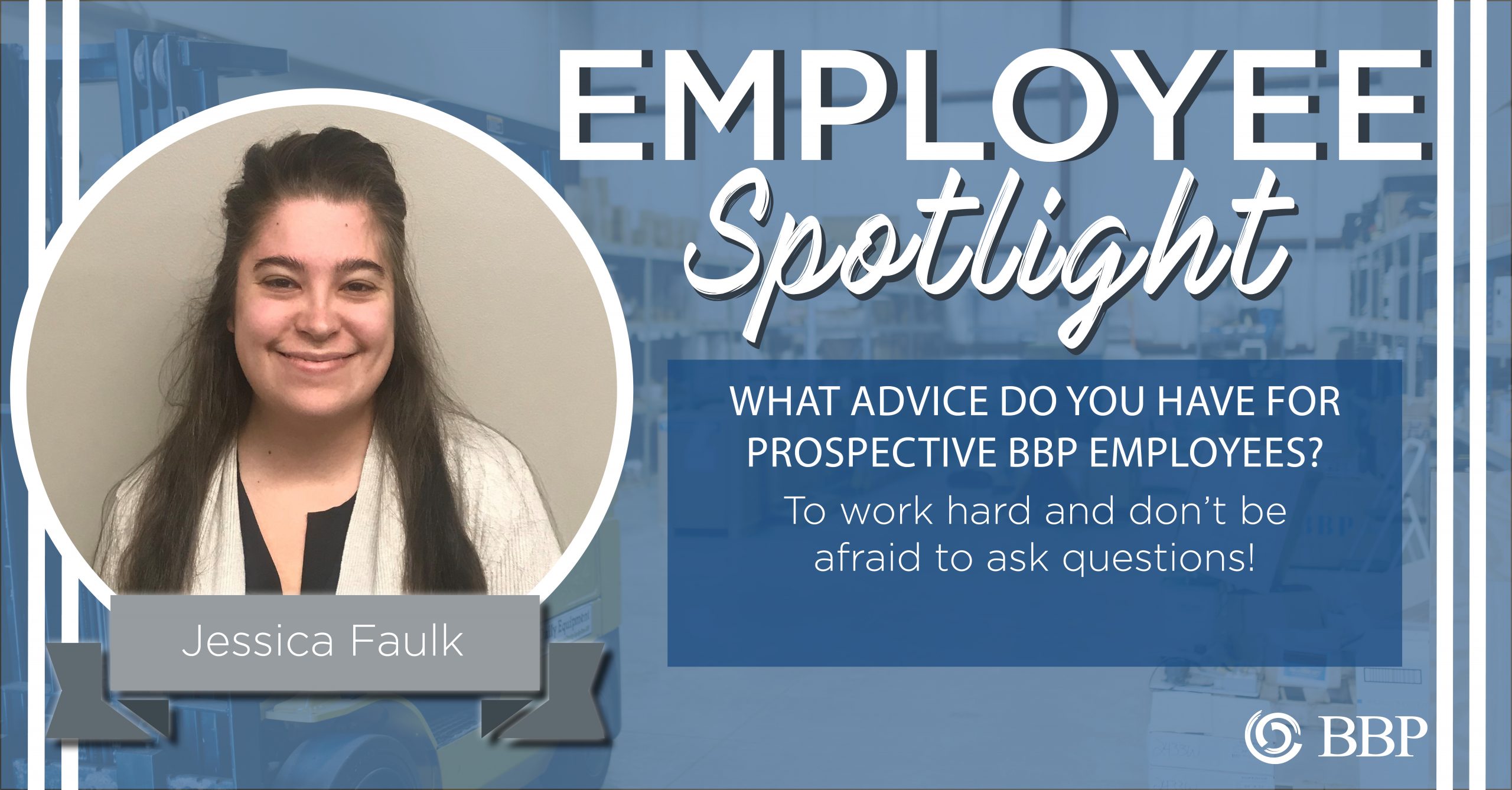 Employee Spotlight: Jessica Faulk
We're engineers, customer service representatives, accounting gurus, tech support superheroes, and more — but we're also real humans. In our new blog series, "Employee Spotlight," you'll meet BBP employees, learn about their background and roles, and discover what they like most about working at BBP. This month's employee spotlight is Jessica Faulk, a member of the order administration team in Baton Rouge. Throughout her time at BBP, Jessica has become an essential member of our team. She is not only hard-working, but she strives to meet each customer's needs. Keep up the great work, Jessica! 
Name: Jessica Faulk
Title: Order Admin
City of Residence: Denham Springs
Hometown: Mandeville
Family Status: Married with a 2-year-old
What is your role at BBP? Order Entry
How long have you been in the industry? 7 months
What do you enjoy most about your role? My favorite part of my role is processing orders.
What makes you proud to work at BBP? The way we strive to meet every customer's needs.
What are 3 words to describe BBP? Accommodating, fun, determined
What is something that most people do not know about you? I have moved 15 times.
What is your favorite quote? "In three words I can sum up everything I've learned about life: it goes on" – Robert Frost
Motto or Personal Mantra: Everything happens for a reason!
If I could do it all over again, I would: Save money growing up.
Which four individuals, living or dead, would you like to eat dinner with the most? Robert Downey Jr, Tom Holland, Blake Lively, & Ryan Reynolds.
What type of music do you listen to? A mix of everything but mostly country
What advice do you have for prospective BBP employees? To work hard and don't be afraid to ask questions