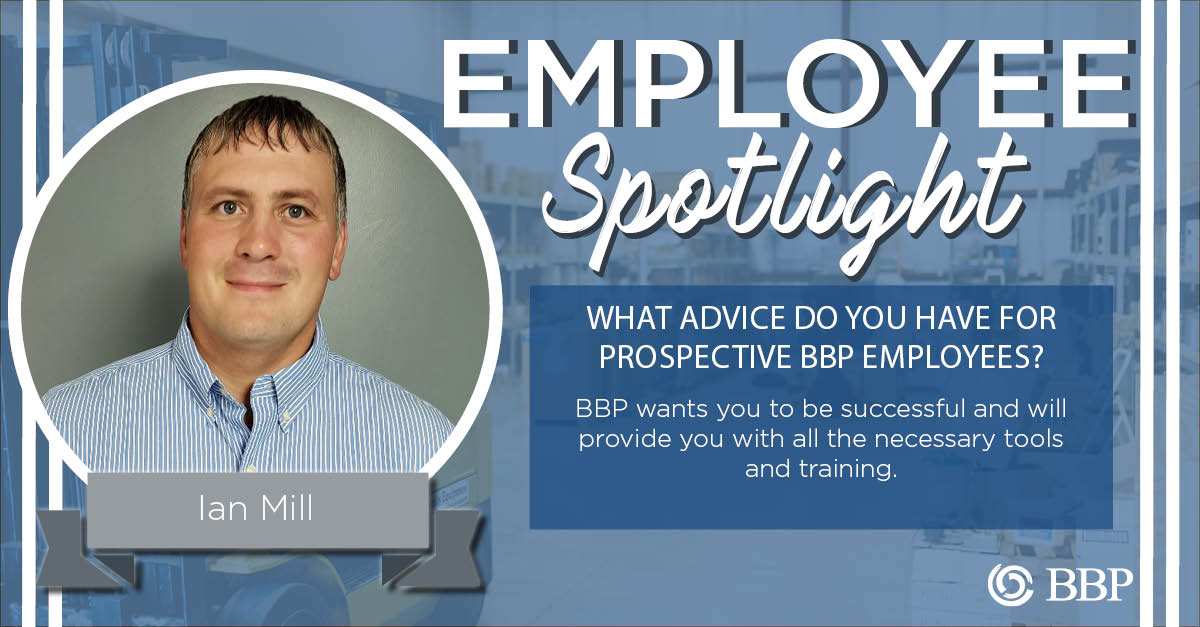 Employee Spotlight: Ian Mill
We're engineers, customer service representatives, accounting gurus, tech support superheroes, and more — but we're also real humans. In our new blog series, "Employee Spotlight," you'll meet BBP employees, learn about their background and roles, and discover what they like most about working at BBP. This month, the spotlight is on Ian Mill, a Field Service Technician from our Newnan, Georgia office. Throughout his time at BBP, Ian has become an essential member of our Service department. He is not only knowledgeable, but he is committed to correcting customer issues. Keep up the great work, Ian! 
Name: Ian Mill
Title: Field Service Technician
City of Residence: Lagrange
Hometown: Salisbury
Family Status: Married with two sons
What is your role at BBP? Field Service
How long have you been in the industry? 14 Years
What do you enjoy most about your role? Solving customer instrumentation issues.
What makes you proud to work at BBP? Everyone is willing to help each other succeed.
What are three words to describe BBP? Family, Knowledgeable, Helpful
What is something that most people do not know about you? I love to cook.
What is your favorite quote? "You miss 100% of the shots you don't take."
Motto or Personal Mantra: Win the day.
If I could do it all over again, I would: Nothing
Which four individuals, living or dead, would you like to eat dinner with the most? My grandparents and my sister.
If your life had a theme song, what would it be?   It's A Great Day to Be Alive – Travis Tritt
What type of music do you listen to? Country
What advice do you have for prospective BBP employees? BBP wants you to be successful and will provide you with all the necessary tools and training.