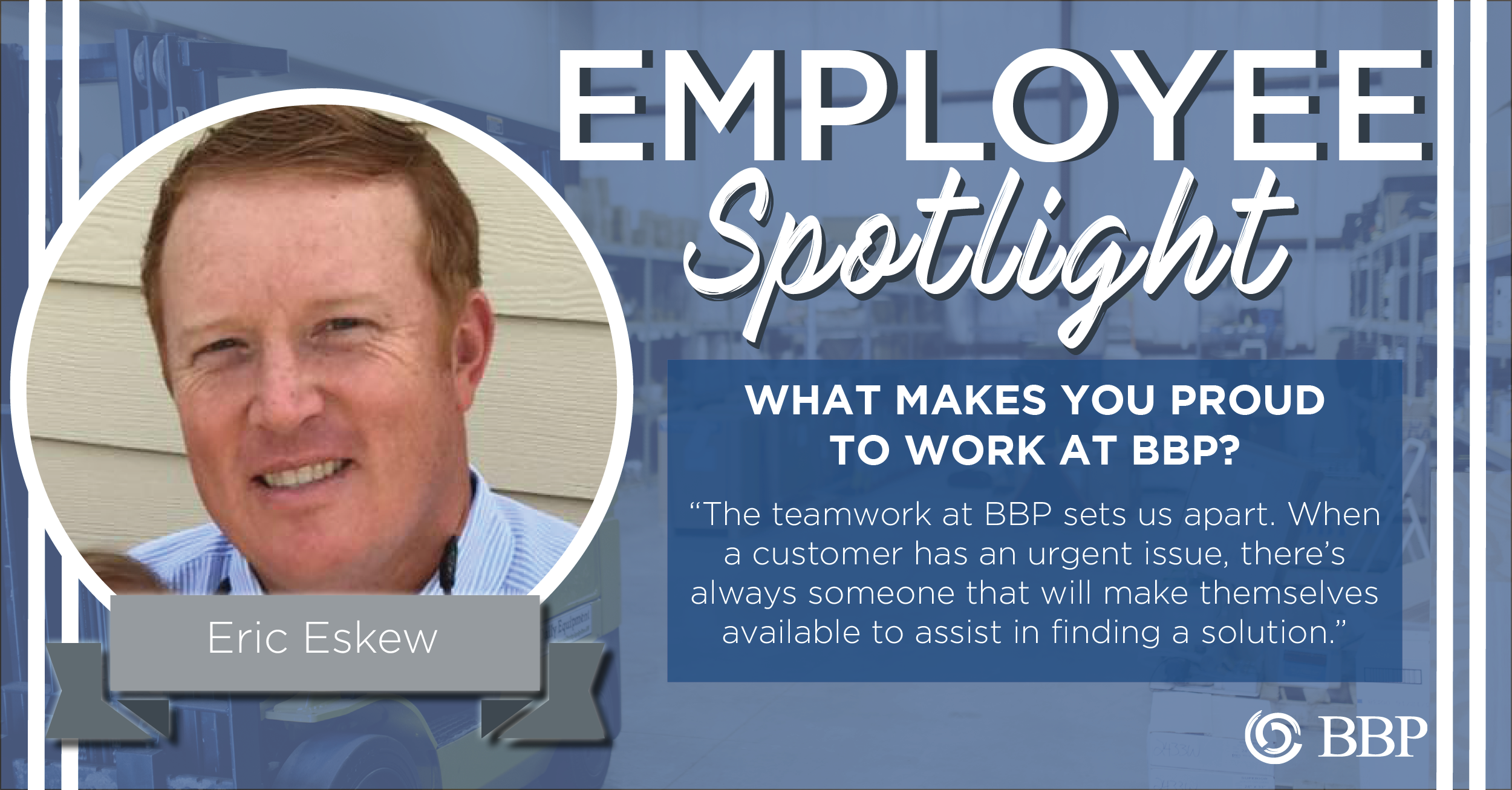 Employee Spotlight: Eric Eskew
We're engineers, customer service representatives, accounting gurus, tech support superheroes, and more — but we're also real humans. In our new blog series, "Employee Spotlight", you'll meet BBP employees, learn about their background and roles, and discover what they like most about working at BBP. This week, the spotlight is on Eric Eskew, an account manager in Louisiana. During his time at BBP, he has become an essential member of our sales force. Thanks for all you do, Eric. Keep up the great work!
Name:  Eric Eskew
Title: Account Manager
City of Residence: Lake Charles, LA
Hometown: Jennings, LA
Family Status: Married to Shellie with three boys- Ellis (6), Emmett (3) and Eli (1).
What is your role at BBP? As an account manager, I cover the Southwest Louisiana territory.
How long have you been in the industry? I've been with BBP for four and a half years.
What do you enjoy most about your role? I genuinely enjoy answering customers' questions and helping them solve problems they are having.
What makes you proud to work at BBP? The teamwork at BBP sets us apart. When a customer has an urgent issue, there's always someone that will make themselves available to assist in finding a solution.
What are three words to describe BBP? Like, Trust, Commitment
What is something that most people do not know about you? I was the Louisiana 4-H State Sheep Shearing winner in 1993 with a record 2:37 time (broke the state record held by my dad).
What is your favorite quote? Treat everyone like you need them more than they need you.
Motto or Personal Mantra: FOP – Focus On Positives
If I could do it all over again, I would: start playing golf at an earlier age.
Which four individuals, living or dead, would you like to eat dinner with the most? Jesus Christ, President of the United States, Drew Brees and George Strait
If your life had a theme song, what would it be?  Callin' Baton Rouge (Live Version) – Garth Brooks
What is your favorite kind of music?  It varies greatly, but mostly Country.  However, it depends on the time of year or what event is going on.
What advice do you have for prospective BBP employees? Don't be afraid to jump into a project and ask a lot of questions.