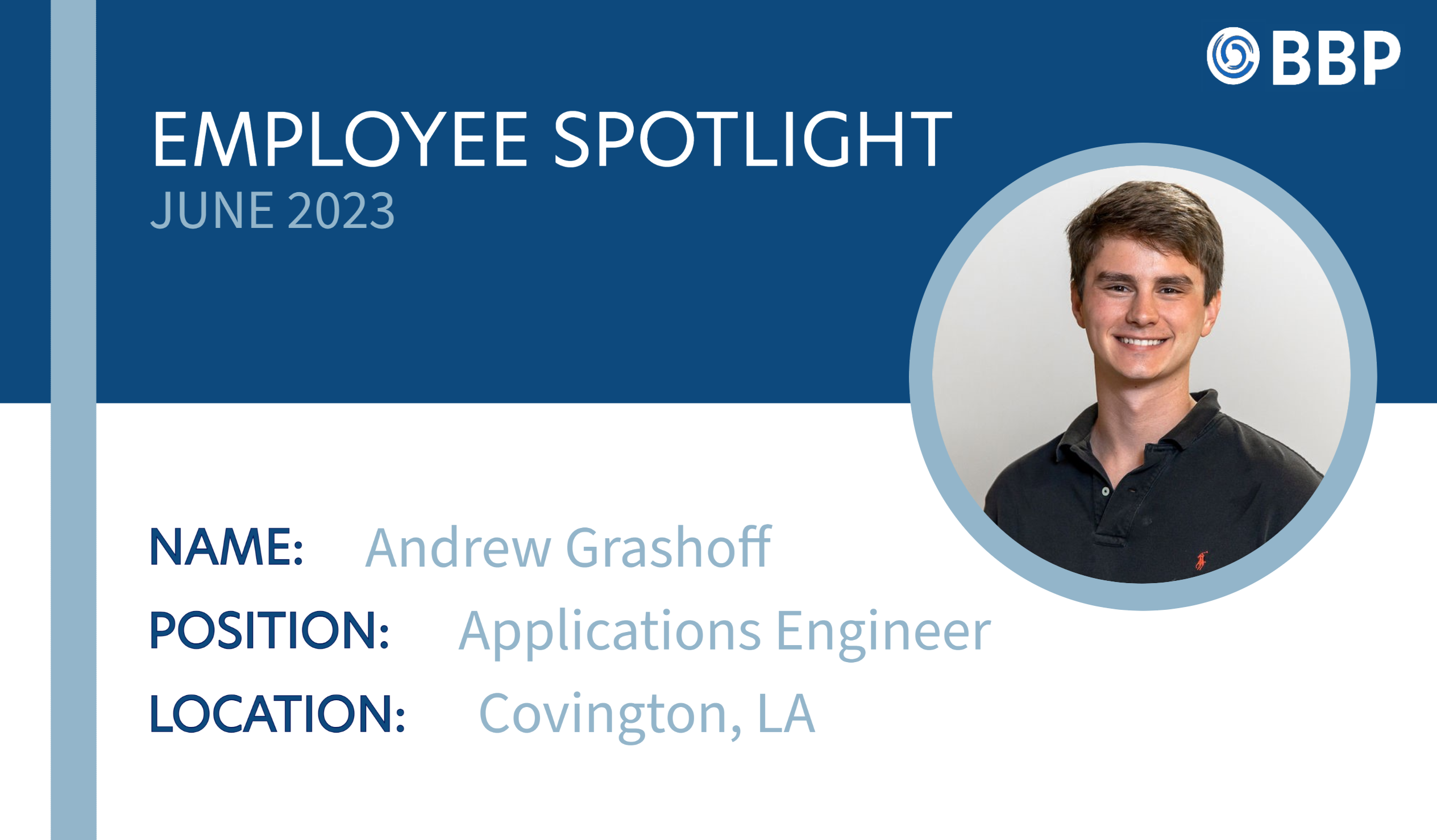 Employee Spotlight: Andrew Grashoff
We're engineers, customer service representatives, accounting gurus, tech support superheroes, and more — but we're also real humans. In our new blog series, "Employee Spotlight", you'll meet BBP employees, learn about their background and roles, and discover what they like most about working at BBP.                                                                                                                                           
Name:  Andrew Grashoff
Title: Applications Engineer
City of Residence: Covington, LA
Hometown: Mandeville, LA
Family Status: I am newly married with 2 dogs.
What is your role at BBP? I work in inside sales as an applications engineer on the valves team.
How long have you been in the industry? 2 Years
What do you enjoy most about your role? I enjoy working with a wide variety of different industries every day.
What makes you proud to work at BBP? Everyone at BBP has the same mindset of providing our customers the best solution possible.
What are 3 words to describe BBP? Forward-thinking, Reliable, Committed
What is something that most people do not know about you? I can solve a Rubik's cube.
Motto or Personal Mantra: Keep learning.
If I could do it all over again, I would: Not change a thing.
Which four individuals, living or dead, would you like to eat dinner with the most? Jesus Christ, Elon Musk, and my deceased relatives
If your life had a theme song, what would it be?   You Can Call Me Al by Paul Simon
Well what type of music do you listen to? Pretty much any genre – just depends on what I'm in the mood to listen to.
What advice do you have for prospective BBP employees? Never stop learning new things, ask questions, and seek advice from experts.