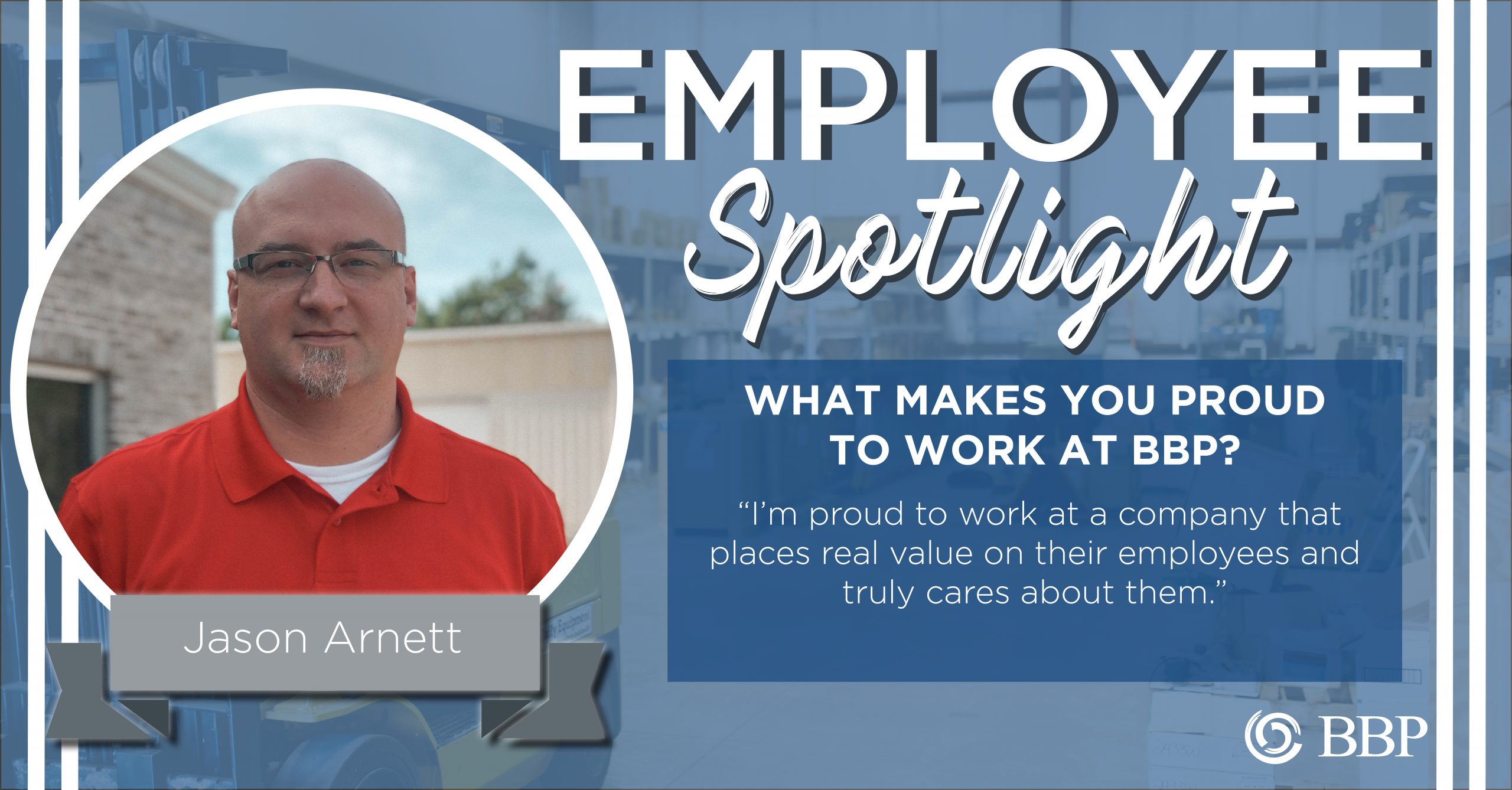 Employee Spotlight: Jason Arnett
We're engineers, customer service representatives, accounting gurus, tech support superheroes, and more — but we're also real humans. In our new blog series, "Employee Spotlight," you'll meet BBP employees, learn about their background and roles, and discover what they like most about working at BBP. This week, the spotlight is on Jason Arnett, a Senior Controls Engineer in Birmingham, Alabama. Since starting at BBP in 2018, Jason has become a key member of our Process Automation team. Working mostly with PLC and HMI programming, Jason is able to use his vast experience in the field to generate customized automation solutions for our customers. Keep up the great work, Jason!
March's Employee Spotlight
Name: Jason Arnett
Title: Senior Controls Engineer
City of Residence: Calera, AL
Hometown: West Point, MS
Family Status: Married with two children (nine-year-old boy and four-year-old girl)
What is your role at BBP? My primary role is to provide PLC and HMI programming and solutions to our customers.
How long have you been in the industry? I have been working as a controls engineer for 18 years.
What do you enjoy most about your role? I enjoy solving problems and providing solutions for customers that makes their job easier. Providing our customers with a total packaged solution to suit all of their automation needs presents an exciting new challenge each day.
What makes you proud to work at BBP? I'm proud to work at a company that places real value on their employees and truly cares about them.
What are 3 words to describe BBP? Efficiency, Integrity, Reliable
What is something that most people do not know about you? I love music and play guitar. I played in various bands around the Birmingham area.
What is your favorite quote? Live to win, dare to fail
Motto or Personal Mantra: Carpe Diem
If I could do it all over again, I would: Not change a thing. The past made me who I am today.
Which four individuals, living or dead, would you like to eat dinner with the most? Les Paul, Dwayne Johnson, Mike Rowe, Larry Bird
If your life had a theme song, what would it be? It's hard to choose just one.
What type of music do you listen to? Rock and Blues
What advice do you have for prospective BBP employees? BBP cares about their employees and will present you with many opportunities to succeed. Don't be afraid to take those opportunities because it will pay off for you.